General Advice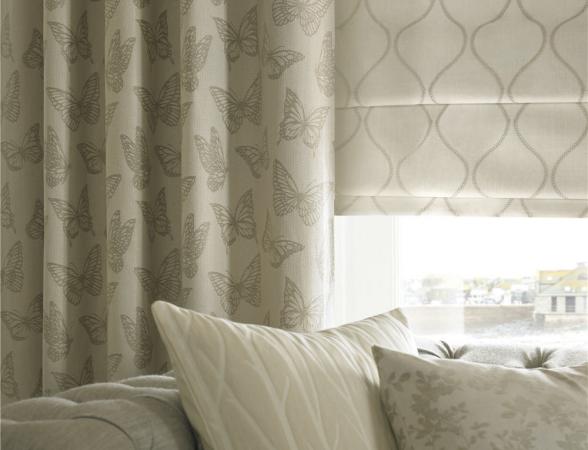 To ensure your curtains last as long as possible, follow these basic care tips. Important - always read the manufacturers care instructions for detailed advice.
Cleaning
Follow the manufactures instructions for washing your curtains. As a general rule, do not bleach, soak, wring or tumble dry your curtains.
Hang curtains by their hooks to dry. Folding the fabric or using pegs can cause unsightly marks or permanent damage to the fabric. Dry curtains in the shade.
Vacuum regularly to remove dust and dirt.
Colour fastness and fading
No fabric is 100% colour fast. Ensure your curtains continue to look their best by protecting them from the sun (a good quality lining will help), checking for colour fastness when washing or spot cleaning and protecting from oxidation. Oxidation occurs when fumes from open fires, gas heaters etc combines with humidity and oxygen and produces a mild sulphuric acid, which can discolour and break down fabrics. Use adequate ventilation.
Shrinkage
All fabrics are prone to shrinkage, so allow for this when measuring for your curtains. An allowance of 3% is an accepted industry standard.
Speciality fabrics
Curtains made in velvet fabrics should be made pile up. When they are hung for the first time, it is recommended that the curtains are drawn across and lightly misted with water (not saturated). Leave the curtains to dry fully. This will remove most creases and marks that have occurred on the fabric to reveal the richness and lustre of the velvet.