Types of Fabrics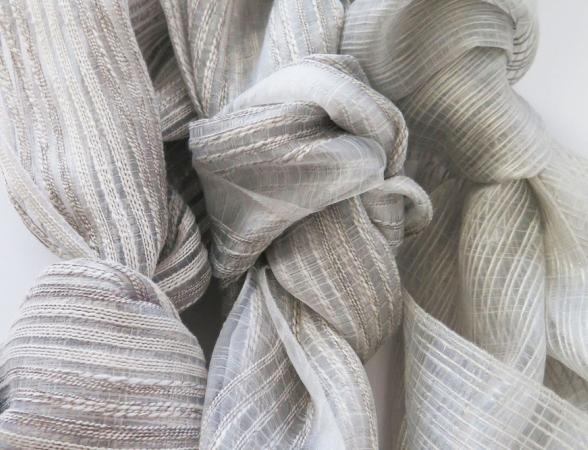 There are many different types of fabric available, and they all have different features and benefits.
Acrylic
This is a man-made fabric with a soft wool-like feel. It is commonly used in upholstery fabric, as it is very strong and requires little maintenance.
Cotton
Cotton is a natural fibre produced from the cotton plant. It has been in use for thousands of years for various uses. An extremely versatile fabric, cotton is a popular choice for curtains. It can be easily washed, and withstands high temperatures. It does however, wrinkle easily, so for curtains made out of cotton, it is advisable to hang them wet to allow them to dry.
Lace
Lace is a highly decorative fabric made from twisting knotted threads. Available mainly in synthetic fibres or cotton blends for drapes.
Linen
Linen is composed of a plant fibre from the flax species Linum Usitatissmum, translated from Latin to "most useful linen". Linen is a great fabric to use to add a natural look to your décor. Many sheer fabrics are made from linen.
Muslin
Muslin is a light, gauzy cotton that is used to produce lightweight drapes. It is an economical and effective way of creating special fabric effects.
Polycotton
Polycotton is a blend of cotton and polyester fibres, which is highly durable. Polycotton is used for many curtain fabrics, and is generally cheaper than a 100% cotton alternative.
Polyester
Polyester is a hugely versatile fabric, and can be produced to look like many other fabrics, such as cotton, silk and suede. It is a very strong and colour-fast fabric, affordable and wrinkle-resistant, making it perfect for many uses.
Silk
Silk is a natural fibre obtained from the silkworm. The production of silk is both expensive and time consuming, which is reflected in the price. Silk has a beautiful and lustrous appearance which reflects light.