Store Details
31 Tasman Street, Opunake
Phone 06 761 8084
Fax 06 761 8082
Christmas Opening Hours:
CLOSED Mon 25th & Tue 26th Dec
CLOSED Mon 1st & Tue 2nd Jan
Standard Opening Hours:

Mon to Fri 8.30am - 5.00pm
Sat 9.30am - 12.00pm
Available for emergencies 24/7, 365 days a year - phone 07 861 8084
Colourplus Opunake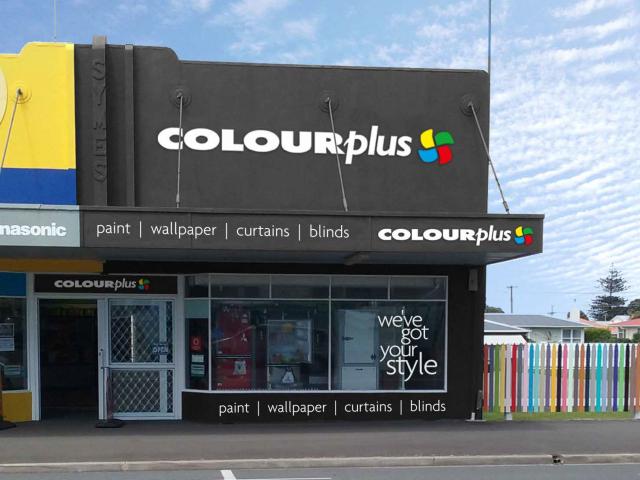 The Colourplus Opunake store is part of Sinclair Electrical and Refrigeration Ltd. The store stocks a wide range of decorating supplies to help you complete your projects, along with accessories and a wide range of home appliances, blinds, curtains and giftware.

Brian and Monique Sinclair purchased the business from Morris & Ockhuysen Ltd. who had run the Colourplus Opunake store for 40 years. Brian and Monique have been in the electrical and refrigeration business for 15 years, and are enjoying extending their range of Colourplus products and services.
Staff
Brian Sinclair, Monique Sinclair
Products
Paint, wallpaper, curtains, blinds, giftware, accessories, appliances
Services we offer
Airless sprayer available for hire; electrical and refigeration services for commercial, domestic and industrial purposes; appliance servicing and repairs; professional advice regarding decorating requirements
We accept
Cash, eftpos, Visa, Farmers Card, Farmlands, Bartercard