Morrinsville Decor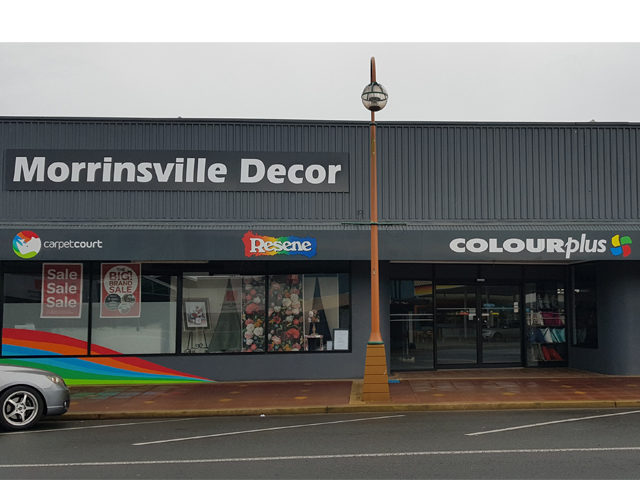 Morrinsville Decor have been operating in Morrinsville for over 50 years. Originally a paint and wallpaper store with a picture framing service, Morrinsville Decor has grown to include a large soft furnishings department as well as key cutting and flooring services.
Dave Lunn (owner/operator) has worked in the decorating business for over 25 years. He has a sound knowledge base, and he guides a friendly team who have developed their own areas of expertise to ensure customers at Morrinsville Decor receive the best products and advice.
With the expert advice, management and support of a national group, Morrinsville Decor have been able to provide a small rural community with a competitive and fashion forward home decor store.
Staff
Dave & Judith Lunn - Owners
Don Hughes - Carpet, Wallpaper & Paint Specialist
Anne Parker - Office Manager
Robert Lunn - General Assistance
Denise Sherburd - Soft Furnishings Assistant & Carpet Specialist
Jim Bethell - Paint & Wallpaper Specialist
Alex Lunn - Drape & Blinds Installation & Store Man
Products
Paint, wallpaper, custom made curtains, blinds, decorating accessories, home decor and giftware, flooring and artwork
Services we offer
Free measure and quote on window treatments and flooring, and key cutting, in store colour consultation
We accept
Cash, eftpos, Visa, Mastercard, cheque, Q Card, Farmlands