Morrinsville Decor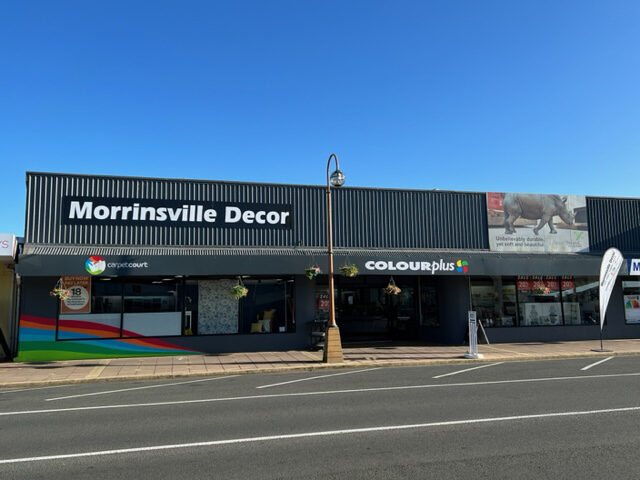 Colourplus Morrinsville (Morrinsville Decor), is owned by Anne & Graeme Parker, Anne has had many years experience in the industry, while Graeme continues to be a happy dairy farmer.

"Our aim is to provide a professional service with the "hometown touch".  
We have teamed up with some trusted brands to bring quality products and great prices to the Matamata Piako area and surrounds. 
Along with a skilled and helpful team,  we can offer a free measure and quote service across soft furnishing and flooring.  We also have a range of loan samples and equipment to assist make your decorating experience easy.
Staff
Anne Parker - Owner
Jim Bethell - Paint & wallpaper specialist
Diane Humphrey - Flooring specialist 
Denise Sherburd - Drapes & Blinds manager 
Caroline Wallace - Drapes & Blinds consultant 
Products
Wallpaper, custom made curtains, blinds, decorating accessories, home decor and giftware, flooring and artwork
Services we offer
Free measure and quote on window treatments and flooring, and key cutting.
We accept
Cash, eftpos, Visa, Mastercard, cheque, Q Card, Farmlands