Colourplus Ashburton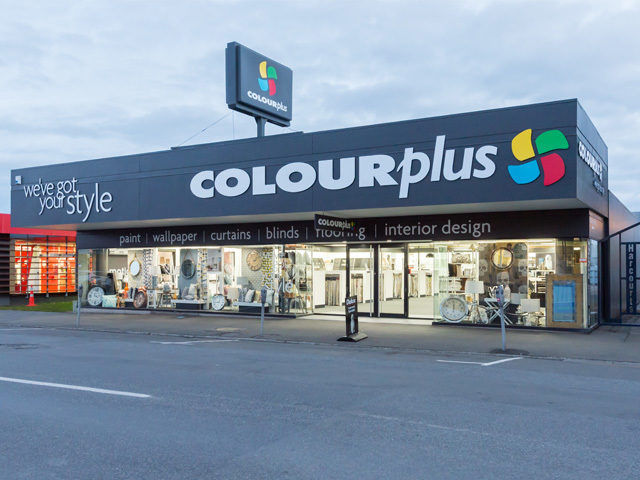 Welcome to Colourplus Ashburton

A range of designer colours, expert advice and interior design options will lead you to find your inspiration at the award winning Colourplus Ashburton. The store has been owned and operated by Jo Skilling for the past 16 years. Colourplus Ashburton is the most spacious store of its kind in Mid-Canterbury. They have large areas designated for customers to discuss colour and design options with trained professionals.
If you are either building or renovating, experienced consultants provide a comprehensive interior design service. This service includes working together through the available design options to help select paint colours, wallpapers, fabrics, furnishings and flooring. It is also extended to assisting clients in terms of placement of furniture and accessories. It is of utmost importance to the Colourplus team that the design reflects their client's style and budget.
Jo specialises in interior design and leads the team of design consultants, Kelly Williams, Ariarne Settle, Emma Stock, Kelsey Jackson and Emily Martin.  Jenni Ryk takes care of the administration.
If you are looking for drapes for your home, Colourplus can cater for all. You will be inspired with the selection available, just relax and choose from their extensive range of fabrics. You can create a look for your home that is both complete and unique. Leading brands include James Dunlop, Charles Parsons, Warwick, Maurice Kain, Unique, Harlequin, Textilla and more. They also have an extensive range of drape tracks and accessories. As part of the Colourplus decorating service, one of their professional drape and blind consultants can visit your home to provide a free measure and quote. They will help you choose from the latest styles and designer fabrics.
Luxaflex® is the most widely known and respected window coverings brand in New Zealand. They are the largest manufacturer of blinds and awnings in the country, and the respected market leader. The Luxaflexrange has the broadest collection of non-curtain window coverings in New Zealand. The full range can be viewed in the Colourplus Ashburton showroom, including a fully operational automated and manual awning display.
Colourplus has wallpaper designs from New Zealand and abroad, including an extensive range of popular patterned papers for statement walls. Their selection has over 250 wallpaper books for you to choose from.
Colourplus Ashburton is a stockist of Dulux paint. There are over 1000 Dulux Colours of New Zealand to select from for your interior and exterior painting needs. As a Dulux Approved Specialist store and Dulux Trade Depot, our friendly staff will be able to assist you with your paint selection and offer professional advice.
Colourplus can also supply everything you need to create beautiful floors. They provide all types of flooring including carpet, tiles, vinyl and laminates.
The giftware range at Colourplus compliments their impeccable interior design service. This ranges from large vases, lamps, mirrors, clocks, an exciting range of cushions and much more. You will be sure to find that special piece to enhance your home. The Colourplus staff can also source whatever you require from their range of suppliers.
Jo and the team welcome all existing and new customers to their store. Please feel free to call in for a coffee and a chat with the friendly and professional Colourplus team.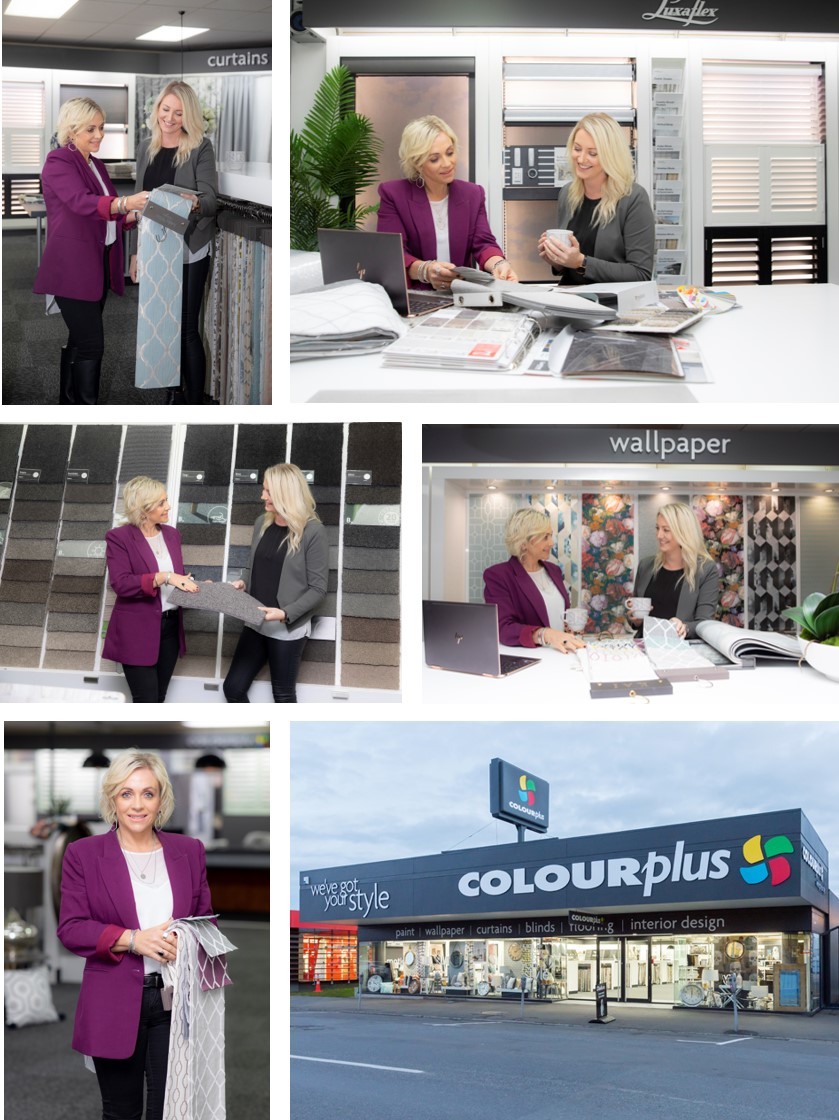 Client Testimonials
"We approached Jo at Colourplus Ashburton for her expertise in colour choices, window treatments and her overall interior/exterior design for our new home as we had a vision but did not know where to start. Jo was marvellous as she could see what we were looking to do and came up with a plan for us from the colour choice on the outside of the house to interior design from paint colours, tiles, carpet, drapes and shutters which complemented our overall look of the house. From there we purchased the shutters and drapes which were made beautifully. The installation team then came in and installed the drapes and shutters and we could not be more pleased. I would like to thank Jo and the team for all their input into our home as we couldn't fault them in their reliability, awesome products and their ability to deliver what our vision was and it wouldn't be the house it is today without them."
Anna & Paul Cartney - Smiths & Sons
"We worked with Jo during the planning stages of our new home until the completion. Jo and her team are a pleasure to work with, the ground work is done before your appointment, your decisions are recorded and emailed to you. We are thrilled with the décor colours and furnishings and are especially pleased with our tile and internal shutter selections. The installation work of the team with the drapes and shutters is of high standard. The end result has surpassed all our expectations."
Jenny & Roger West
"Colourplus have provided us with exceptional advice and service. Great pricing, great products and on-time delivery, we couldn't ask for anything more"
Jeremy Adamson - EA Networks
Follow us
On Facebook www.facebook.com/AshburtonColourplus and Instagram www.instagram.com/colourplusashburton
Staff
Jo Skilling, Kelly Gordon, Jenni Ryk, Ariarne Settle, Emma Stock, Kelsey Jackson, Emily Martin
Products
Drapes, wallpaper, Dulux paint, Dulux Trade Depot, Luxaflex® blinds, shutters and awnings, Roman blinds, flooring, bedding, homeware, furniture
Services we offer
Free measure and quote, full interior design service, full installation service
We accept
Cash, eftpos, cheque, Rural Co/ATS, Visa, Mastercard, Farmlands/CRT, Farmers Card, Gem Visa, QCard (6 months No Payments No Interest option 'customer fee free')