Why tech-smart Window Coverings are your home's future!
Updated: Apr 30, 2019
Beautiful disruption is here and it's knocking at your windows! The smart home has well and truly risen, but what can technology do for your Window Coverings?

At Colourplus our range of elegant blinds and gorgeous fabrics for custom curtains can be combined with intelligent control systems to offer high-functioning, efficient automation. Read on for our ideas for enjoying a smart home without compromising on style at your windows! 
The rise of the smart home
Picture this: it's a chilly autumn evening, but you arrive home to your warm, well-lit living room. Any debris from the morning has been whizzed up by your robot vacuum cleaner. The news is on TV (timed on-demand for your arrival, of course), or perhaps you're welcomed by a favourite piece of music. Your sleek Roller Blinds are three-quarters drawn, allowing natural light but blocking the harsh rays of the setting sun. 'Alexa,' you might say: 'trigger good night, turn down the volume, set an alarm for twenty minutes, I've had a hard day.'
It seems futuristic but smart technology and mobile devices have propelled a huge range of efficient lifestyle technology solutions into our homes. These allow you to control a range of things: climate, entertainment systems, security, appliances and of course, shade and light through window treatments!
Why create a room with a smart view?
There are some excellent reasons to include Automation for your Window Coverings on your interior to-do list. Automation puts you in absolute control. You can programme, and change, when and how your blinds or curtains open and close, either at the touch of a button or via voice command – all to suit your lifestyle and personal needs.
The ability to programme and change systems, even when you're not physically home, allows you to do the following things more effectively in your home:
·         Maximise natural light
·         Protect your furniture from the sun
·         Wake up with light
·         Shade and protect different spaces, differently
·         Control heat and temperature
·         Reduce energy costs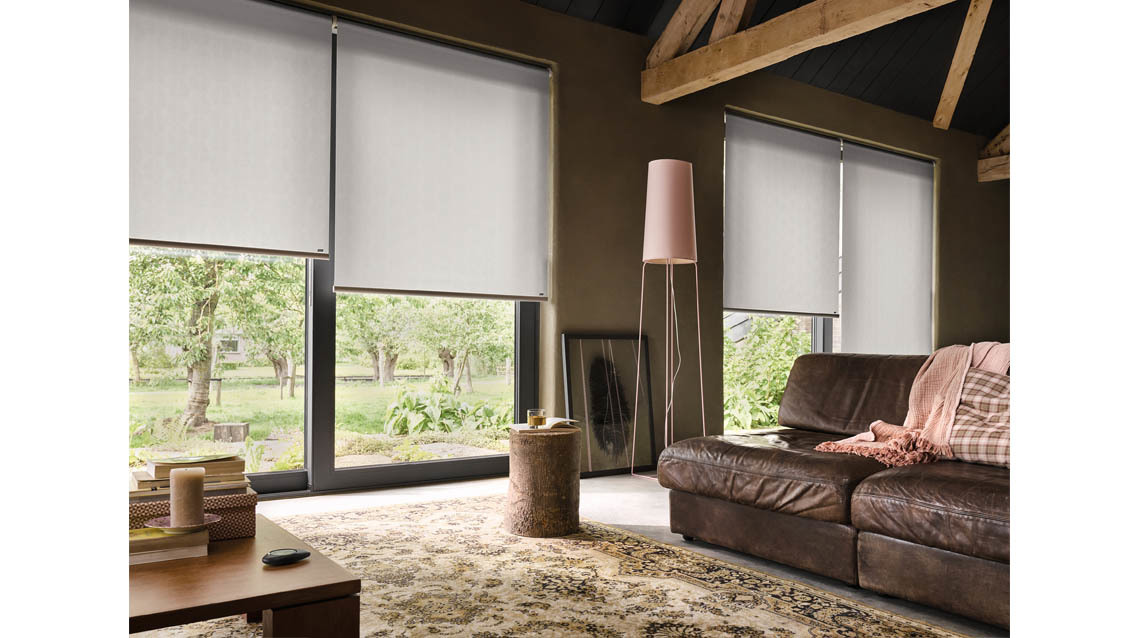 Blinds: smart tech options
Most Automation Systems for blinds can be integrated with a whole-home system, or if blinds are the first point on your home Automation journey, they can be standalone.
The great news is you don't need to compromise style for the convenience of Automation. At Colourplus we stock Luxaflex® Blinds. There's a huge range to choose from, from fabulous Honeycomb Duettes® to smart sleek Roller Blinds to elegant Venetians – all of which can be automated. There are also a few Automation Systems available including: Q-Motion®, Somfy® and PowerView®.
Somfy® offers a range of control solutions, including hardwired and battery-operated options. If you're interested in using voice activation through Amazon's Alexa or a Google Home System, Somfy® offers technology that can be used with the IFTTT app to programme your blinds. Simple phrases, like 'Alexa, trigger good morning,' or 'Ok Google, goodnight,' are all you'd need to get your blinds moving! And if you'd prefer to use a remote, wall switch or device, then these options are all available too. Somfy technology is compatible with Luxaflex® Roller Blinds, Country Woods ® Timber Venetians and Aluminium Venetians.
PowerView ®: set scenes for your home
Using PowerView® you can control your blinds through a wall switch, remote or mobile device. This system allows you to set scenes to control the shades in your home. You can schedule your shades to open with the first sunlight and close with the sunset – or in any way that suits you! PowerView ® can also be used directly with Amazon's Alexa to enable voice control and Apple Home intergration.   PowerView® is compatible with Luxaflex® Duettes® Shades and Silhouette® Shades.
Q-Motion® : longer lasting battery operated blinds
Powered by batteries with a long lifespan of up to five years – this is an excellent, cost-effective and quiet choice for Luxaflex® Roller Blind Automation. It has the bonus of non-invasive installation. Q-motion® gives you options to use a remote or integrate the system with your Apple iOS device to control your blinds via the Q-Sync application. This system is compatible with Luxaflex® Roller Blinds.
Curtains: smart tech options
If you're a fabric, pattern and print lover, you don't have to choose between automation and the custom curtains of your dreams. What's more, the right technology can offer clean lines and style to suit your space.
At Colourplus we offer windoware's motorised curtain track, M System. M system provides several options for operation such as a remote or wall switch.  Motorized curtain tracks are a practical solution for hard to access windows and people with mobility issues.  Available for straight or curved tracks, a motorised curtain track will keep your drapery fabrics pristine and extend their lifespan.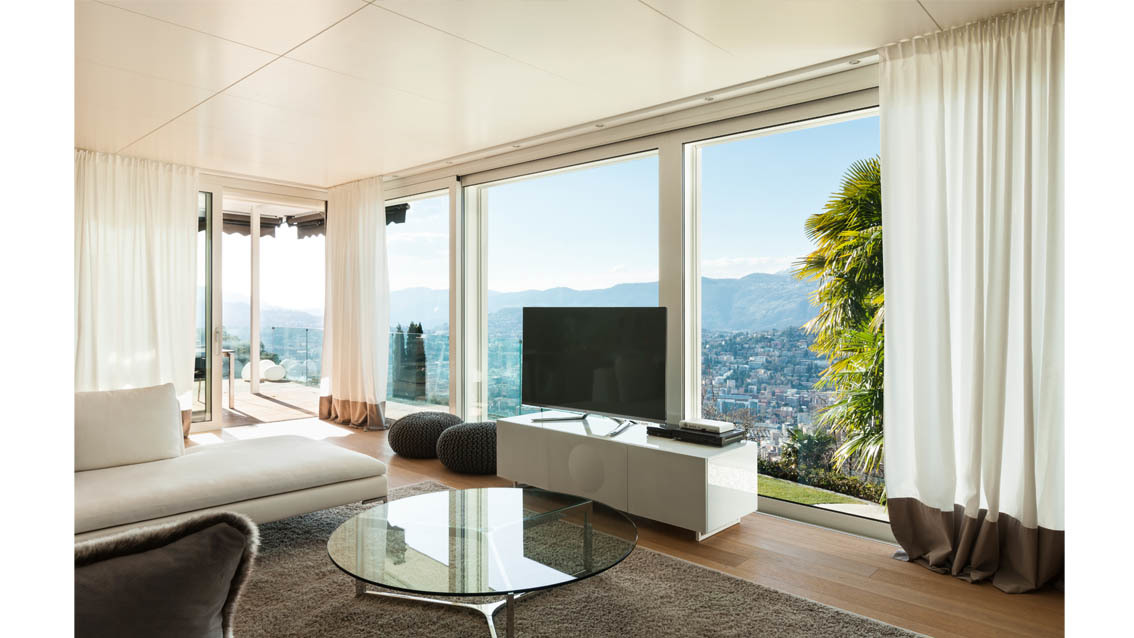 To discuss the right technology for your Window Coverings, call into your local Colourplus store.
Find My Store