What's best - blinds or curtains?
Updated: Sep 11, 2019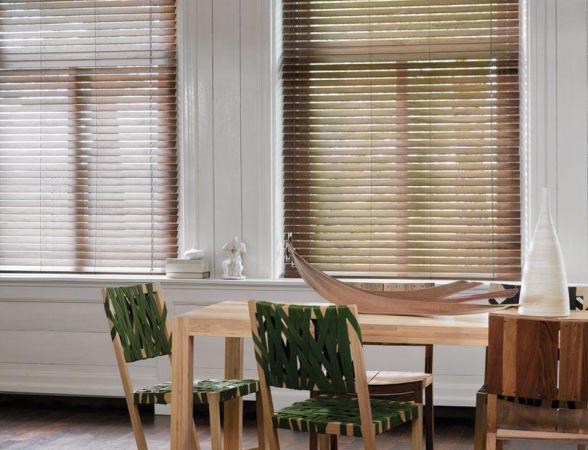 There is no correct answer here - curtains and blinds both have their benefits, and can often work well together.
Traditionally, blinds work well on smaller windows in areas where flowing drapes could clutter up the space - think bathrooms and kitchens. Blinds (especially blinds made of synthetic material such as aluminium venetians or Woodmates®) are also beneficial in these areas as they won't encourage the growth of mould or mildew, whilst still providing privacy.
Curtains can complete the look of a room - luxe, heavy drapes in rich fabrics can make a room feel sophisticated and glamorous; alternatively, light and breezy sheer white curtains can turn a room into a soothing oasis.
When considering what types of window treatments will work best for you, consider these important factors:
Do you need to be able to completely block any natural light? When adding window furnishings to a bedroom for example, many people prefer a block out curtain or blind.
How is the room furnished? A modern, minimal room setting may suit a simple blind rather than drapes. In a traditionally furnished room, drapes will probably work better.
Remember, you don't have to just choose one option - curtains and blinds work well together!
For more advice and inspiration, contact your nearest Colourplus specialist.
Find My Store