Use the right Dulux® paint for every project
Updated: Jul 09, 2021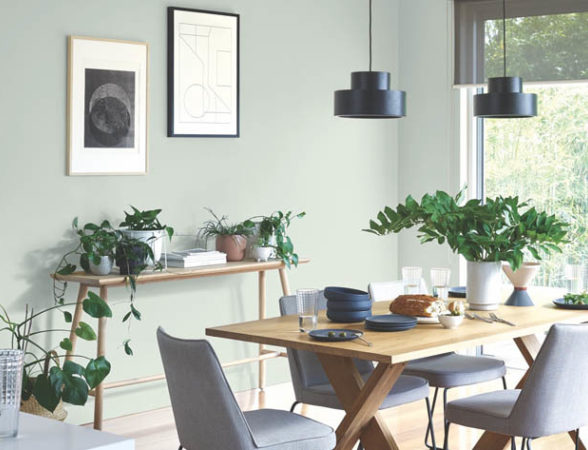 There is nothing like a fresh coat of paint to have your home looking as good as new. Whether you are painting your interior or exterior, having the right paint for the job is integral to getting a beautiful, long lasting finish.
 With Dulux's extensive range of paint and the expertise of our team at Colourplus, it is easy to find the perfect product for each stage of your project.
Interior painting projects
Walls
Dulux Wash&Wear® is the perfect paint for interior walls. With extensive testing to optimise stain resistance and durability, this paint is specially formulated to ensure a freshly painted finish for longer. 
The Dulux Wash&Wear range includes low sheen, semi-gloss, gloss, matt and mould resistant kitchen and bathroom paints, so there is a product for every purpose around your home.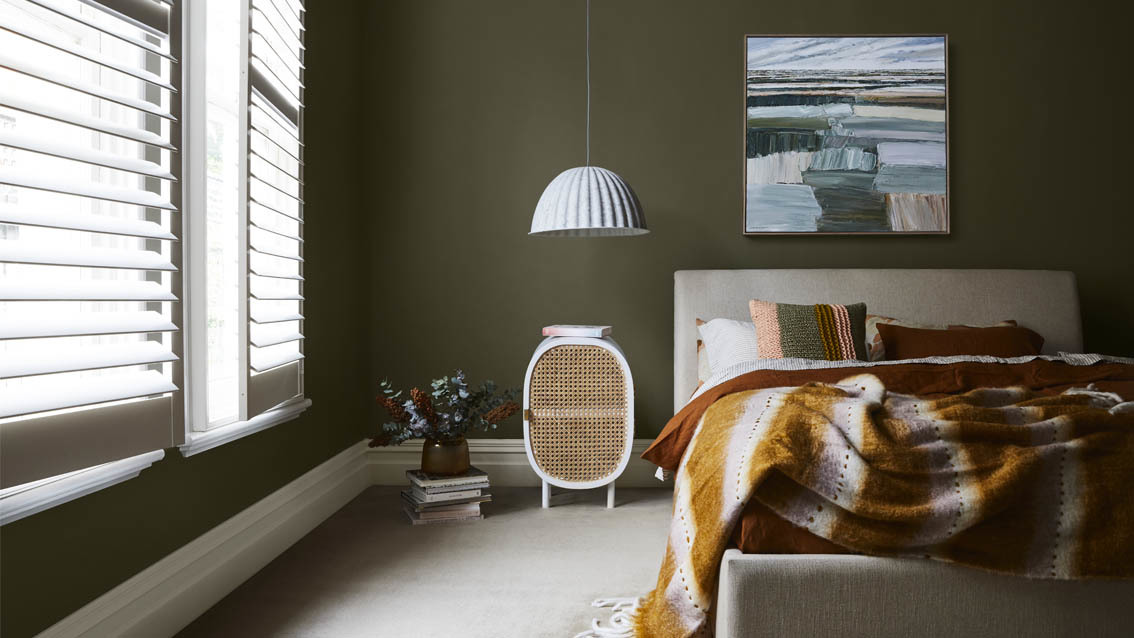 Image features Dulux Olive Blend (backwall) and Marton (ceiling, cornices & skirting). Stylist: Julia Green @greenhouseinteriors. Photography: Armelle Habib @armellehabib. Artwork on wall by Katie Wyatt via Greenhouse Interiors. Image supplied by Dulux.

Ceilings
It is important to use a low sheen paint to hide imperfections when painting ceilings. Dulux Ceiling White is tintable, and provides a flat finish with excellent hiding power, ideal for ceilings.
This low VOC paint has a two hour recoat time which makes getting the project finished quick and easy.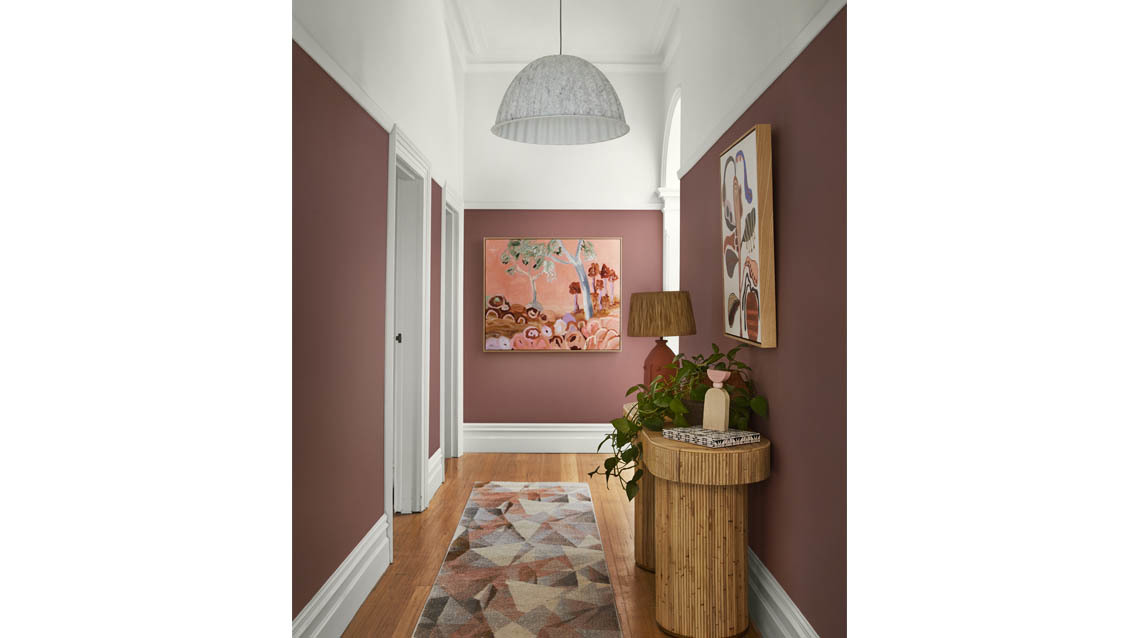 Image features Dulux Morikau (wall colour below picture rail) and Cardrona (wall colour above picture rail, cornices, ceiling, skirting). Stylist: Julia Green @greenhouseinteriors. Photography: Armelle Habib @armellehabib. Back wall artwork 'Muted Reflection' by Doulene Walker via Greenhouse Interiors. Art above console 'Happy Days' by Doulene Walker via Greenhouse Interiors. Image supplied by Dulux.

Trims
The trims around your home take more daily wear than other surfaces so it is best to paint them accordingly, so they look good for longer.
Dulux Aquanamel® Low Sheen is a premium water based acrylic enamel and dries to a tough finish. It resists knocking, chipping and yellowing and is ideal for doors, architraves, timber trim, walls and skirting boards.
Exterior painting projects
Walls
For exterior painting, a tough, hardwearing finish that provides protection from the elements is key.
Dulux Weathershield® has been designed to provide long term protection from all weather conditions and is formulated to expand and contract with the surface, meaning it won't peel, flake or blister. The Dulux Weathershield range includes ColourGuard™ paint, which has been specifically formulated for superior colour fade resistance and is ideal dark colours.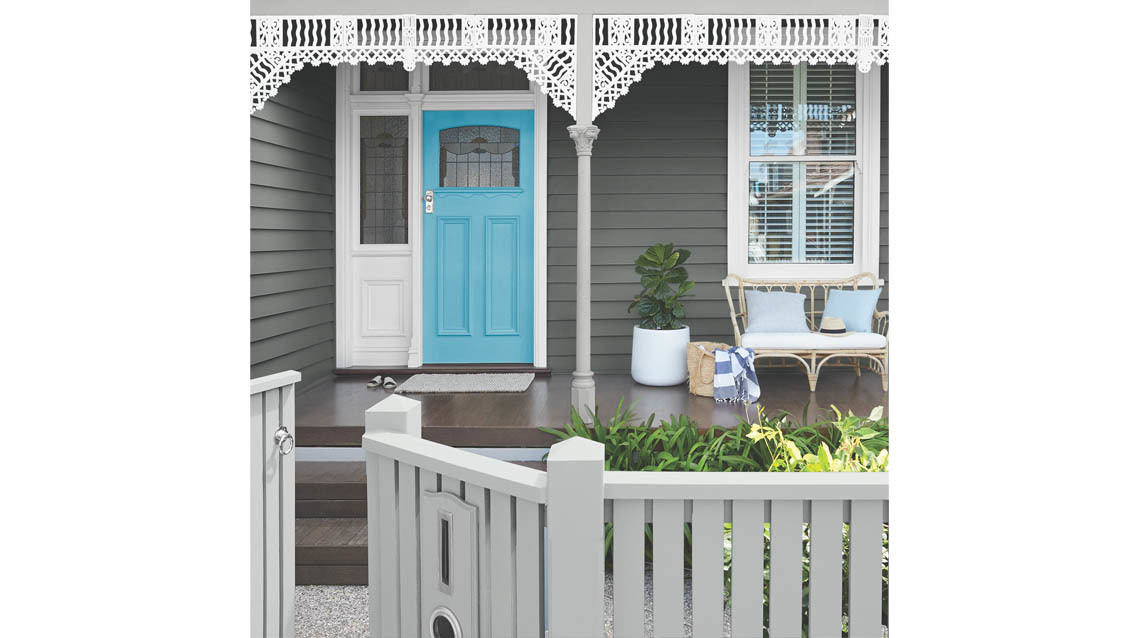 Image features Dulux Manorburn (main house colour), Lake Taylor (door), Southern Alps (trims) and Black Reef (back of house). Styling: @breeleech @heathernetteking. Photographer: @mikebakerphotographer.

Roofs and trim
Dulux Roof & Trim™ comes in a selection of Dulux Colours of New Zealand® and Colorsteel® colours so you can easily match your exterior colour scheme. This paint is suitable for all types of roofs and trims, including galvanised iron, Zincalume®, Colorsteel® and concrete tiles. 
Colourplus are proud to supply Dulux paint at our stores throughout New Zealand. Visit your local store and speak with our expert team to get the right paint in the right colour for your project. **Dulux paint is not available at Colourplus Morrinsville, Queenstown or Gore.**
Dulux, Aquanamel, Wash&Wear, Weathershield and Colours of New Zealand are registered trade marks and ColourGuard and Roof & Trim are trade marks. COLORSTEEL is a registered trade mark of New Zealand Steel Ltd. ZINCALUME is a registered trade mark of BlueScope Steel Ltd.
Find My Store