Trending Now: Metallics
Updated: Apr 28, 2016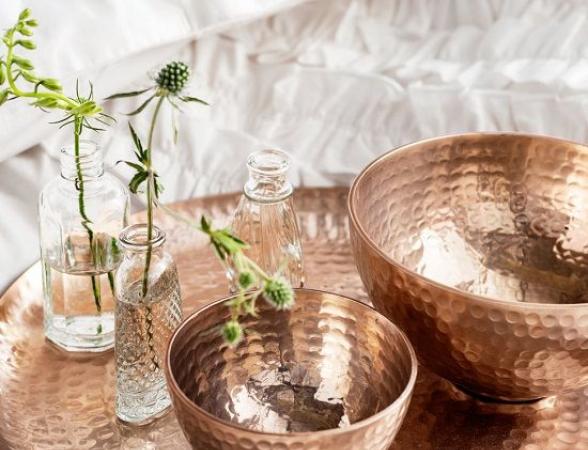 Metallics are here to stay. They are everywhere at the moment, from clothing and home decor through to the latest technology and home appliances. Perfect to accessorise with, coppers, silvers, bronze and gold can all add glitz, glamour and dimension to your home.
You don't need to commit to a complete decor change to incorporate the metallics trend. Add accent pieces such as cushions, vases and lighting, or add a striking feature wall with wallpaper. Starting a room from scratch? Metallics pair beautifully with soft greys and whites and linen fabrics. Add pops of colour with deep cobalt blues, teals and fuchsia.
Mix and match different metals for a modern look - you don't need to stick with just one precious metal throughout your home. Silver and coppers work especially well together.
Colourplus have everything you need to update your decor, from paint and wallpaper through to decorating accessories and lighting. Visit your nearest store today to get inspired and start transforming your house into a beautiful home.
Find My Store