Prep for success: steps to the perfect paint finish
Updated: Mar 29, 2021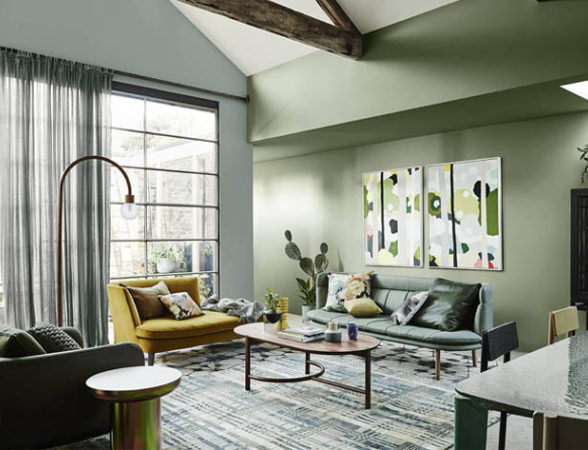 Did you know your paint finish is only as good as the surface underneath? To get the best result, it pays to prepare your surface properly. Otherwise, you could end up with cracking, peeling paint – not the result you want after all your hard DIY work!
The steps you'll need to take will depend on the surface itself.  The best first step is to visit your local Colourplus store to talk with our experts. They will let you know if you need to wash walls or sand the surface – and they can give you expert advice on the right tools for the job.

Once you know what to do, make sure you take the time to do it properly – any half measure will come back to haunt you once the job is done!
If Painted Surface is in good condition
So long as there is no existing paint flaking or peeling, washing the walls down well with Selleys Sugar Soap will clean the surface and remove any grease, grime and dirt.
If mould is an issue you need to make sure it is really gone (not just hiding, waiting for the right conditions to flourish again). In this battle, Selleys Rapid Mould Killer is your friend. Fast-acting, powerful and available in an easy-to-use trigger pack it eradicates mould and mildew.
If cracks are present, use Selleys Spakfilla to overfill.  Spakfilla will fill any holes or cracks with a single application.  Sand to an even finish with 80-grit sandpaper.
If the existing surface is an enamel paint, you will need to sand thoroughly to remove the gloss. 
Apply undercoat, once dry, it is time to apply your chosen colour and enjoy the result of your newly painted wall.
 If Painted Surface is flaking or peeling
A RotaCota Perfect Scraper will help scrape away flaking, peeling paint.  It has a flexible non stick blade and a comfort grip handle making it easier to use.
Smooth the area with an 80-grit sandpaper.
Touch up bare areas with an undercoat or primer.
Sand again and wash down with Selleys Sugar Soap to clean the surface and remove any grease, dirt and grime.
If plastering is required to hide imperfections, after plastering, walls will need to be sanded, dusted, then painted with an oil-based pigmented sealer, designed for application to all porous and loosely bound surfaces.
Fill in any gaps around architraves, cornices and skirting boards with Selleys No More Gaps.
Apply undercoat, once dry, it is time to apply your chosen colour.
Remember, if the surface is in particularly poor condition and you are after a professional looking finish, consider getting a gib-stopper in to help, this will help give you the best possible surface to paint.
Get started by heading to your nearest Colourplus store. You'll find our friendly team of experts ready to answer all your DIY questions.
Find My Store