On trend: The clever, custom blinds that deliver a statement look
Updated: Jun 04, 2019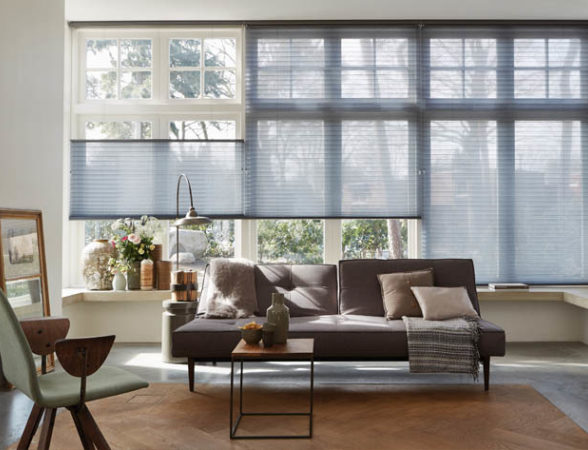 Struggling to find the perfect blind to fit your home's decor? If you thought your options were limited to Romans or Venetians, think again. Some of New Zealand's most stylish homes feature an entirely new type of custom-made blinds.
Finding the perfect window coverings for your home can be a challenging task. As well as providing warmth and privacy, they've got to work with your home's style.
Custom made blinds are always an elegant option and in recent years, with the development of sophisticated new blind systems, they've become a clever choice too. One of the smartest and most beautiful custom blind products around is Duette® Shades by Luxaflex®.
Popular with architects and interior designers, Duette® Shades  are a next-generation blind system that creates a sophisticated look backed by some seriously clever features (dust-resistance is just one of the genius touches).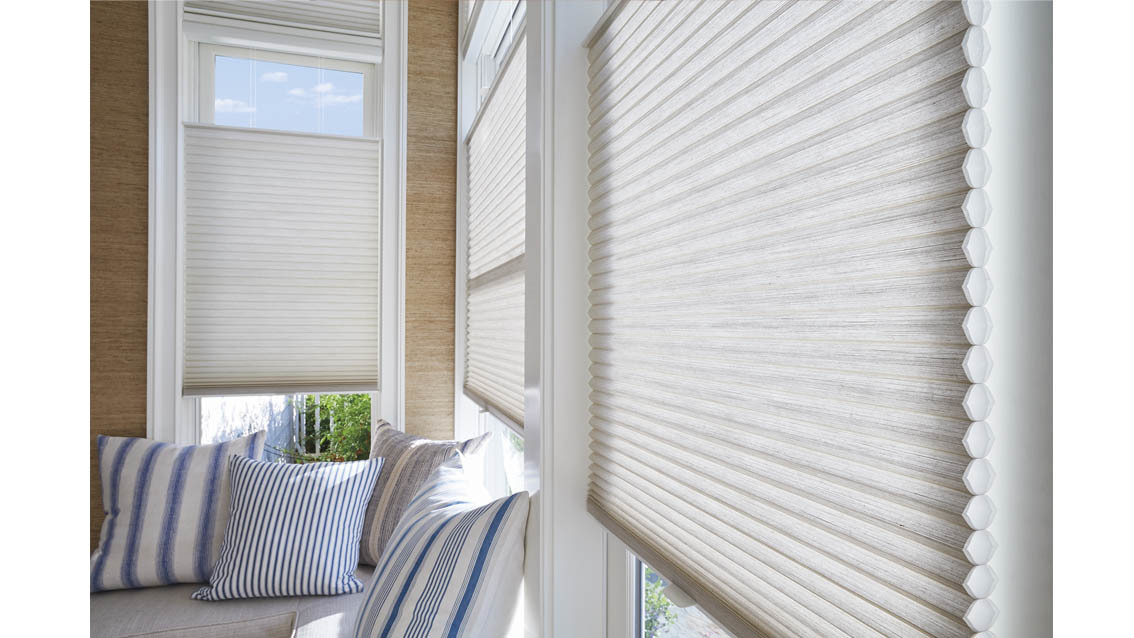 If you're on the hunt for the perfect blinds to create a statement, here are a few reasons why the Duette® Shades range is well worth considering:
Get a stylish look that's right on-trend
Smart features aside, these blinds are seriously gorgeous. Their linear aesthetic is sleek and understated, and there are three pleat depths to choose from.  
While Duette® Shades are a striking choice when viewed front on, what really sets them apart in the design stakes is their profile. Made up of rows of super-insulating hexagons, Duette® Shades have a beautiful, honeycomb effect when viewed from the side.
There's a fabric to suit every interior
From raw silks to refined shimmers, Duette® Shades are available in a wide range of hard wearing, spun-bonded fabrics. As well as coming in literally dozens of colours, you can also choose from sheer, translucent or blockout ranges – allowing you to control just how much light you let in.
They offer the best window insulation on the market
Perhaps your home is a suntrap and you need to control the amount of sun it receives. Or maybe you live in spot that experiences freezing winters and needs to keep warmth in. Either way, Duette® Shades are the perfect solution.
Their hexagonal cells trap warm air and given them some serious insulation credentials.  A fully-recessed reveal-mounted Duette® Architella® Shade can increase the R-value of a 3mm single glazed window from 0.127 to 0.979, reducing the heat transfer through that window by 87%.
Got a tricky window?
Different window sizes can make life tricky when you're looking for a stylish window covering.
Duette® Shades are perfect for unusual window shapes. As well as standard window dimensions, they can easily be made to fit bay windows, circular windows and even skylights.
Open and close your blinds with the touch of a button
As well as a range of child-safe and cord-free options, you can also choose to fully automate your Duette® Shades. The PowerView® automation feature allows you to open and close your blinds with the touch of a discreetly located button. How's that for innovation?
Duette® Shades offer clever opening options to help you play with privacy as well. Choose a top-down/bottom-up lifting system so you can cover the lower portion of your window for privacy, while keeping your view open at the top. Or adjust them however you fancy to find the perfect balance of privacy and light.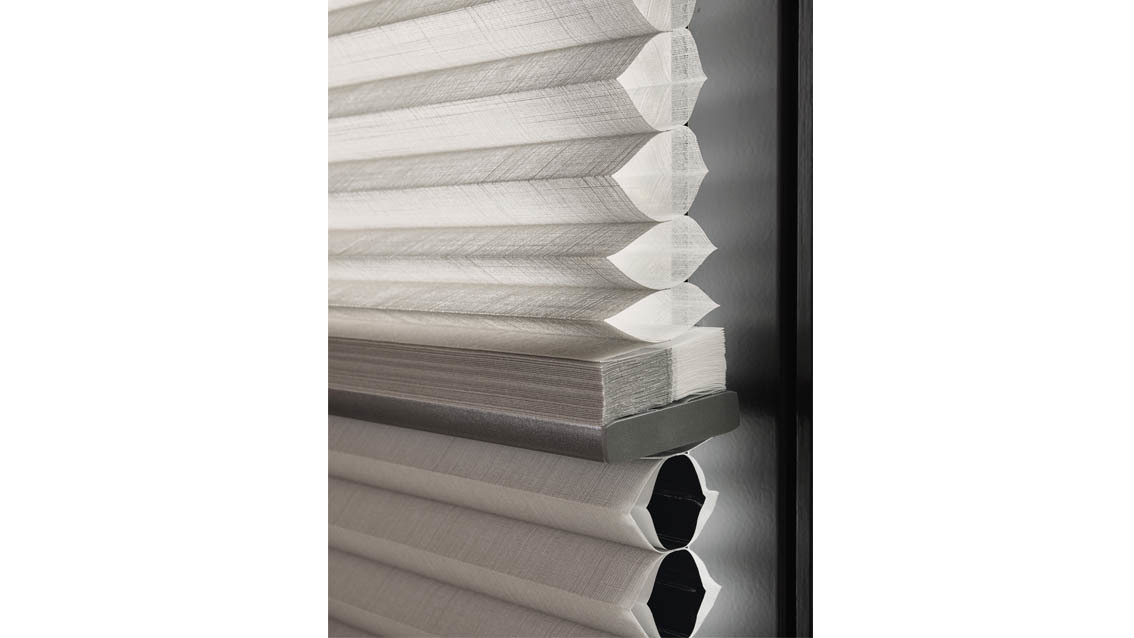 Luxaflex Duette Shade, Day/Night view

Easy care and no fuss
Duette® Shades are made from hard-wearing spun-bonded polyester. After all, if you're going to invest in quality window coverings, you want them to last.
This clever fabric looks delicate but is actually very robust. Spun-bonded polyester also has natural anti-static properties, which enable it to repel dust. Anyone who's ever had to clean a blind will understand what a bonus that is!
Think Luxaflex® Duette® Shades would be perfect for your home?
If you'd like to know more about Luxaflex Duette® Shades, and how they could work in your home, pop in to your local Colourplus store. Our team of window covering experts are ready and waiting to answer your questions.
This June we're also offering 15% Duette® Shades and PowerView® automation.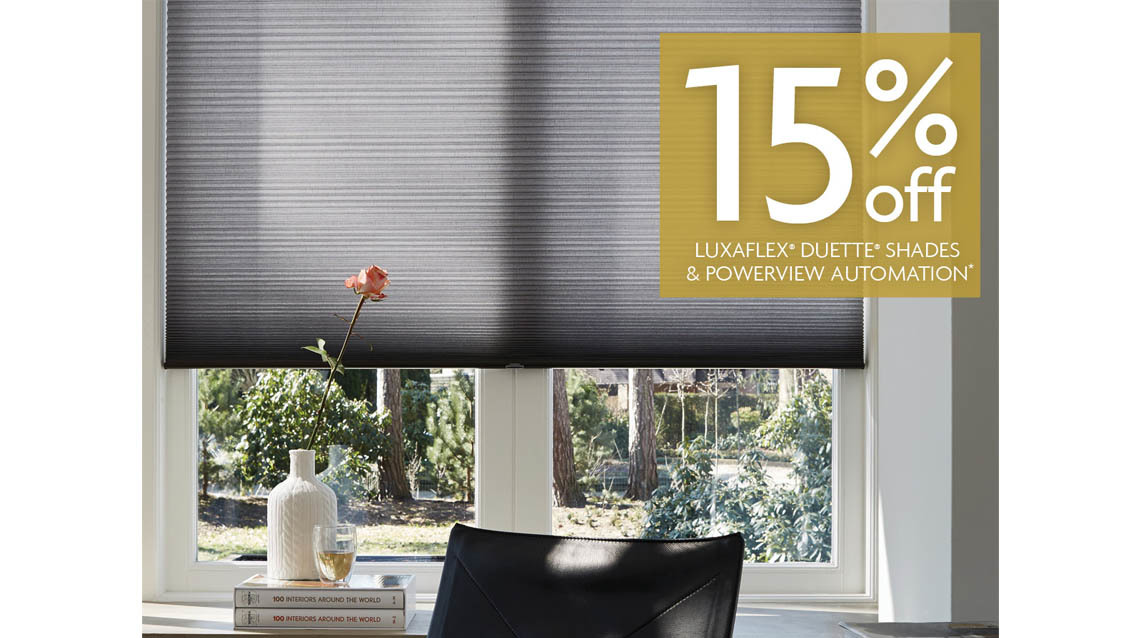 Find My Store