Four fabrics to inspire you this autumn
Updated: Mar 10, 2020
Curtains and cushions are an easy and effective way to bring a fresh look to your interior and as autumn settles in, and you start spending more time indoors, you may decide this is just what your home needs.
These four fabrics, available at your local Colourplus store now, are ideal for updating your look.
Traditional Style
If you are looking for something traditional, you may be inspired by the Linfield collection from James Dunlop; a versatile fabric with a delicate leaf print.
With four colourways available, you can choose the impact you want to make – Linfield Charcoal for something more striking, or Linfield Mist for a more subtle effect. This fabric can be used for both curtains and cushions, which means you can use the colours in several ways to tie your look together.
Linfield, James Dunlop Essentials

Sheer Elegance

Laconia Air by James Dunlop is a luxurious sheer linen curtain which introduces effortless elegance to any interior.
Laconia is a signature design from the Luxury Linens collection, and the Laconia Air range has been recoloured and reworked to provide a softer feel and a subtle fluid drape. With 19 different colours available is it easy to find one that complements your colour scheme.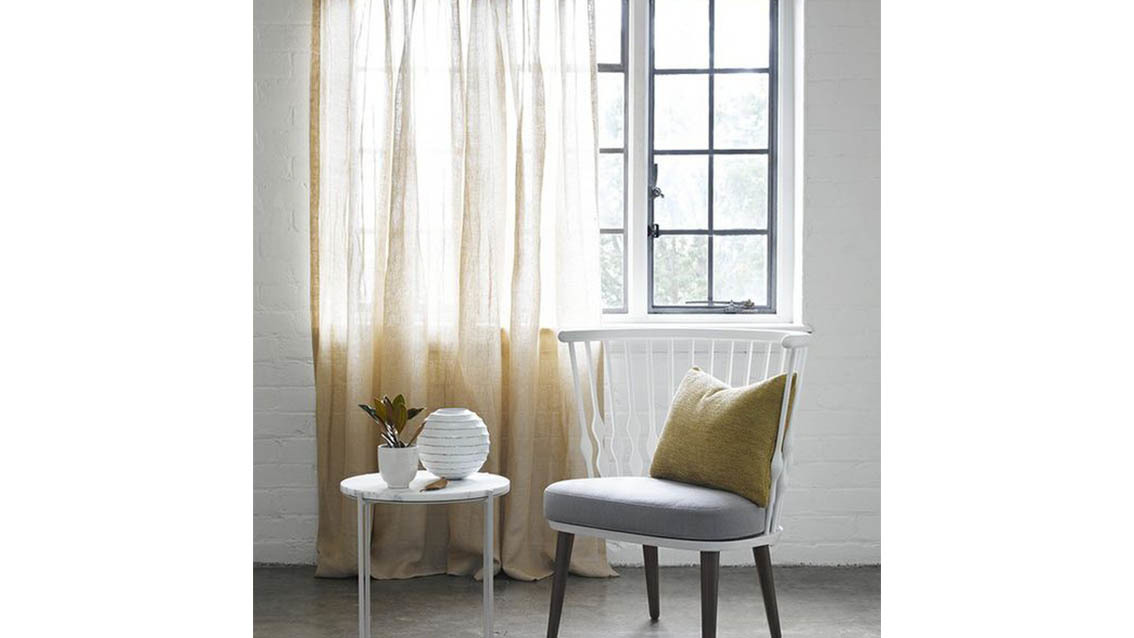 Laconia Air, James Dunlop

Vibrant Botanicals

With deep colours and vibrant patterns, the new Moorea range from Warwick brings a lush tropical energy to your space.
The design has six variations with names that invite you to take a holiday in your own home, from the coffee tones of Moorea Papaya to the teal of Moorea Pacific and the rich plum of Moorea Passion Fruit, or the more muted tones of Moorea Seaspray.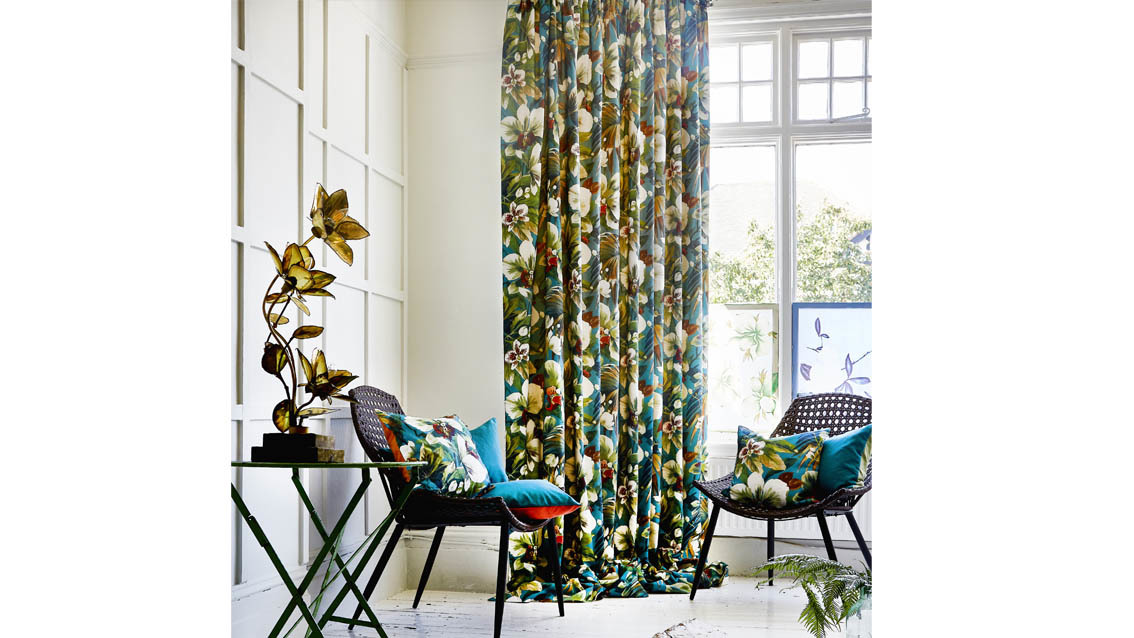 Moorea, Warwick

Soothing Stripes

Offering a neutral palette highlighted with warm rustic tones, Zanella by Pegasus provides the perfect finishing touch for the modern home.
This linen-look drape fabric has a wide vertical stripe and chenille detail and comes in ten colour combinations, from the blue-grey of Zanella Folkstone to the warm orange of Zanella Spice. This fabric is soft to the touch and easy-care, making it an attractive choice in more ways than one!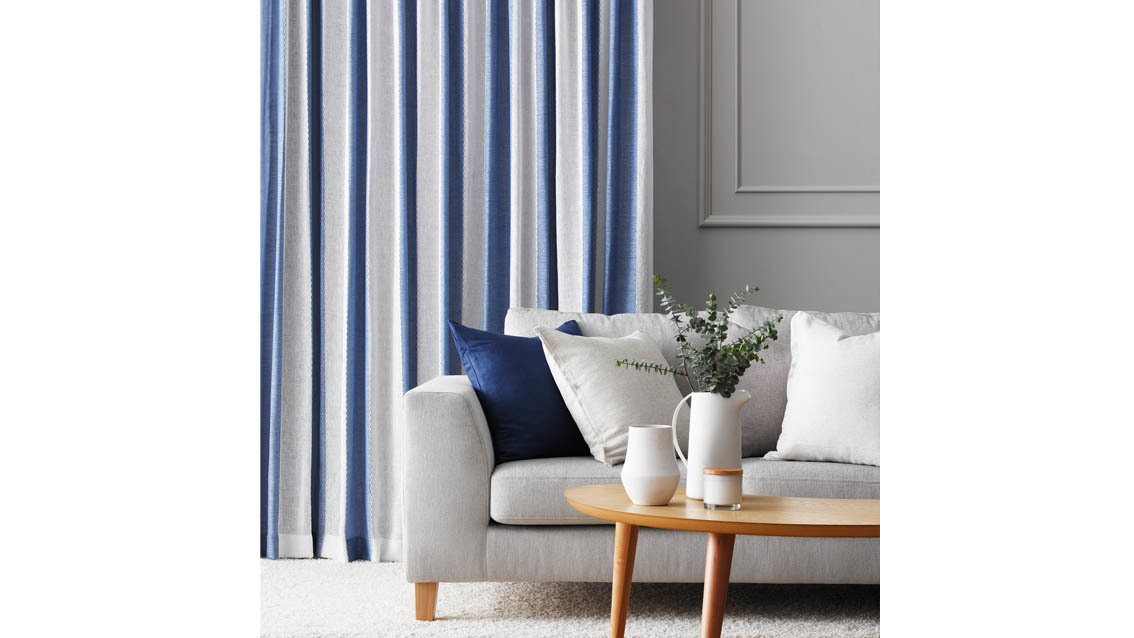 Zanella, Pegasus

Want to know more about curtain styles and trends? Call into your nearest Colourplus store for one-on-one advice.
Find My Store