​Five on-trend wallpapers to re-imagine your home (+ bonus styling tips)
Updated: Aug 17, 2018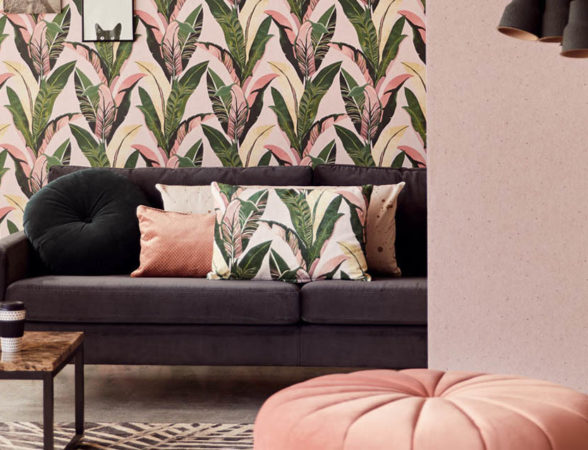 Thinking of using wallpaper to restyle your home but not sure where to start? At Colourplus we've got the inspiration you need. Get your inner interior designer drooling with these five on-trend wallpaper collections.

Wallpaper is a fantastic and easy way to add personality, pattern and a touch of luxury. From lush botanicals to bold geometrics and fabulous florals, these five collections have something to suit every space – whether you're searching for the perfect wallpaper for a bedroom, living area, bathroom or a room for a child.
1. Vivid – create a playful, cosmopolitan space
A new collection that uses soft, matte hues and gorgeous, unusual colour combinations. Vivid introduces beautiful, bold botanics to dreamy splashes and abstract motifs. These playful wallpapers add fashion and a personal touch – a great way to make a statement.
The Vivid collection is a modern wallpaper range. Paste-the-wall application makes the range efficient and easy to apply. Choosing a paste-the-wall paper means you don't have to set up a table or other dedicated space to apply paste to the back of the wallpaper – it cuts down mess and application time.
Style tip: use this captivating, cosmopolitan collection to create a lush-looking feature wall in a living space, or go wall-to-wall in a bathroom!
View the full Vivid range here.
Pictured E384504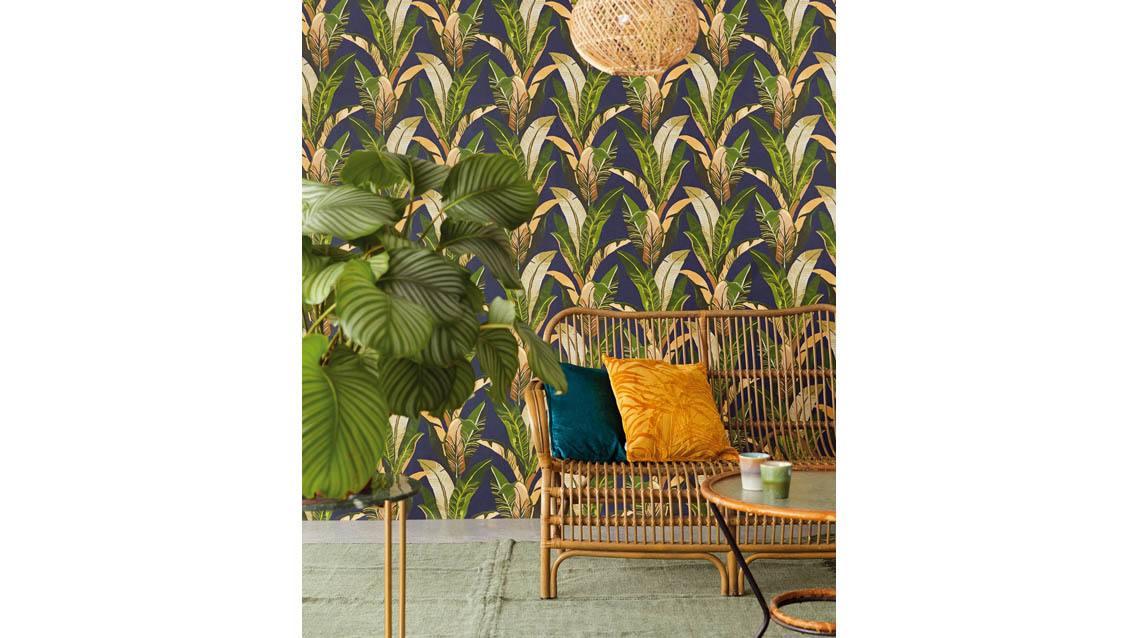 2. #Smalltalk – make a big splash for your little person
Put your child's imagination on the walls! The #Smalltalk wallpapers transform a room into a place children will love to play: a jungle full of wild animals, the top of a tall tree, or the stars in outer space. In this whimsical, contemporary wallpaper collection, you'll find something for every little person's interests and personality.
Paste the wall application makes the #Smalltalk range easy to apply. The wallpapers in this collection are also scrubbable for quick and easy cleaning.
Style tip: decorating a nursery? Make the ceiling a feature. After all, in your little one's first year it's the part of the room they'll see most. Use a lighter coloured #Smalltalk picture paper or typographical print on the ceiling to make a small room seem larger.
View the full #Smalltalk range here.
Pictured 219263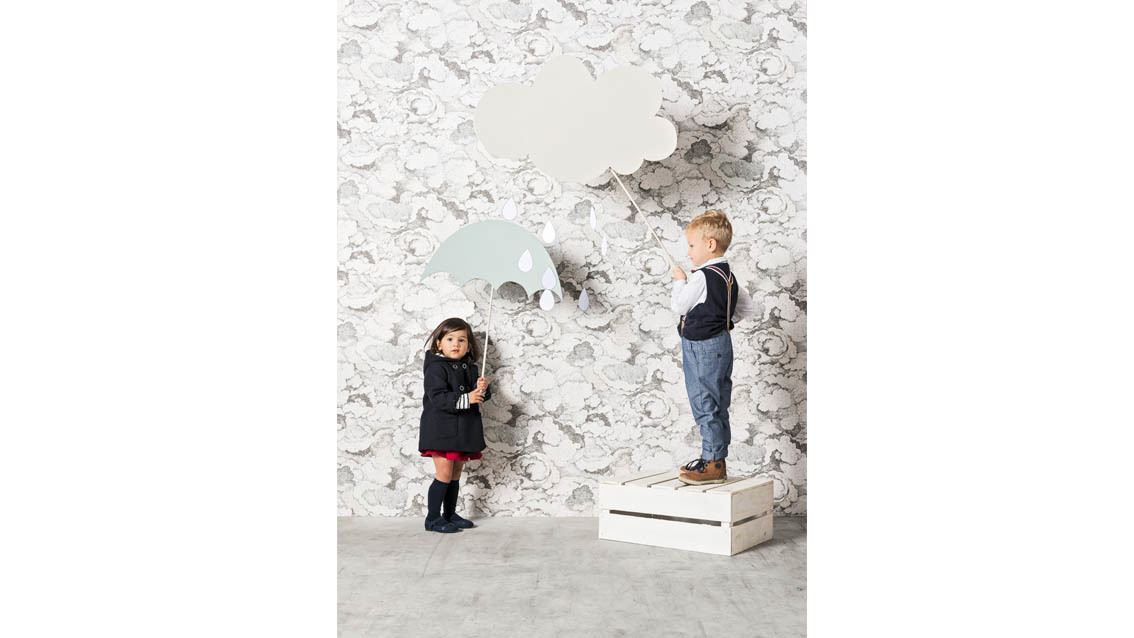 3. Eclipse – harness bold geometry and black-and-white elegance
Looking to create a sophisticated, grown-up space? The Eclipse wallpapers bring a modern-classic feel and instant elegance to a room. Eclipse uses sharp black-and-white contrasts and also adds softer hues of grey and taupe.
On-trend geometric patterns, luxe textures and artistic prints feature in this collection. It's also a paste-the-wall range making application simple and less messy.
Style tip: want to use a bold, geometric modern wallpaper from the Eclipse range but not sure about going wall-to-wall? Add a more discrete accent by papering a smaller space like the back of a bookshelf. This will bring a subtle, elegant energy to your room.
View the full Eclipse range here.
Pictured 23864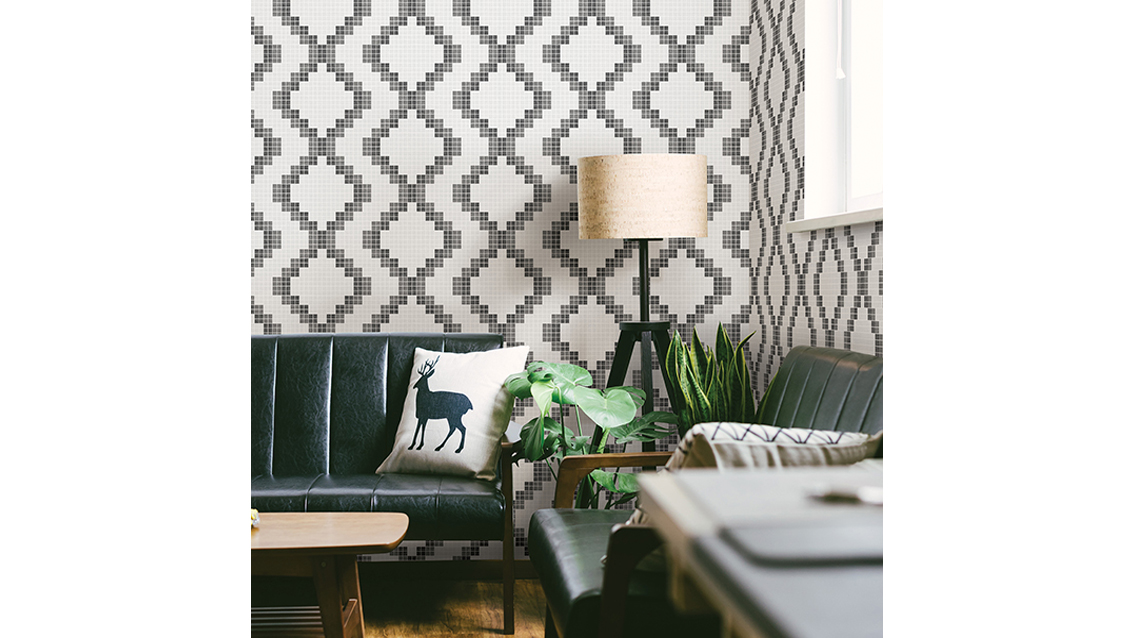 4. French Impressionist – create timeless opulence

Bring art into the home!  Imagine you could live in the exquisite detail of an Impressionist painting.
This expertly crafted collection of wallpapers is inspired by the brush strokes of French Impressionism.  
Featuring beautiful, timeless, pastel colour tones. This collection creates a relaxed feeling and highlights the natural beauty of the French countryside creating timeless elegance.
This range is paste-the-wall application.
Style tip: use a French Impressionist wallpaper to create a gallery effect – a wall that's really a sumptuous piece of art.
View the full French Impressionist range here.
Pictured FI70004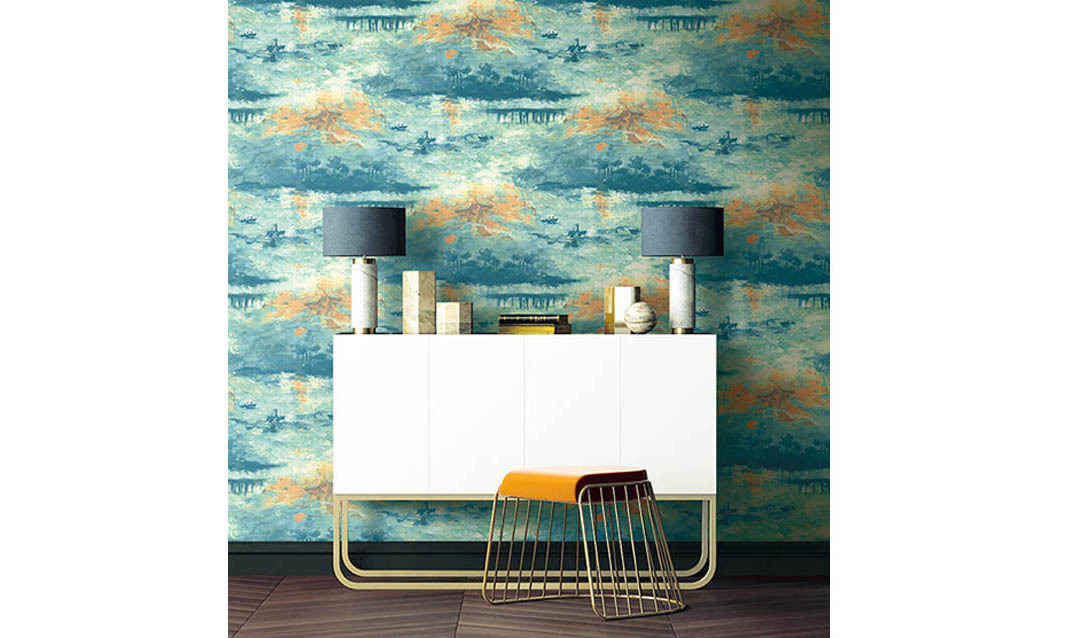 4. Imaginarium – make it personal 
Lemurs, flamingos and pugs, oh my! For a fun and eclectic twist that will really make your mark on a room, browse the Imaginarium range. A unique collection combining fun, tropical designs with a modern twist. Elegant botanicals rub shoulders with bold, conversational collage-style prints and vintage-feel papers.
This collection is paste-the-paper application.
Style tip: make contemporary wallpaper art. Frame a large piece of wallpaper to create a stylish, cost-effective piece of art. The fun vivacious prints in the Imaginarium range look equally stylish as a framed accent as they do covering a whole wall.
View the full Imaginarium range here.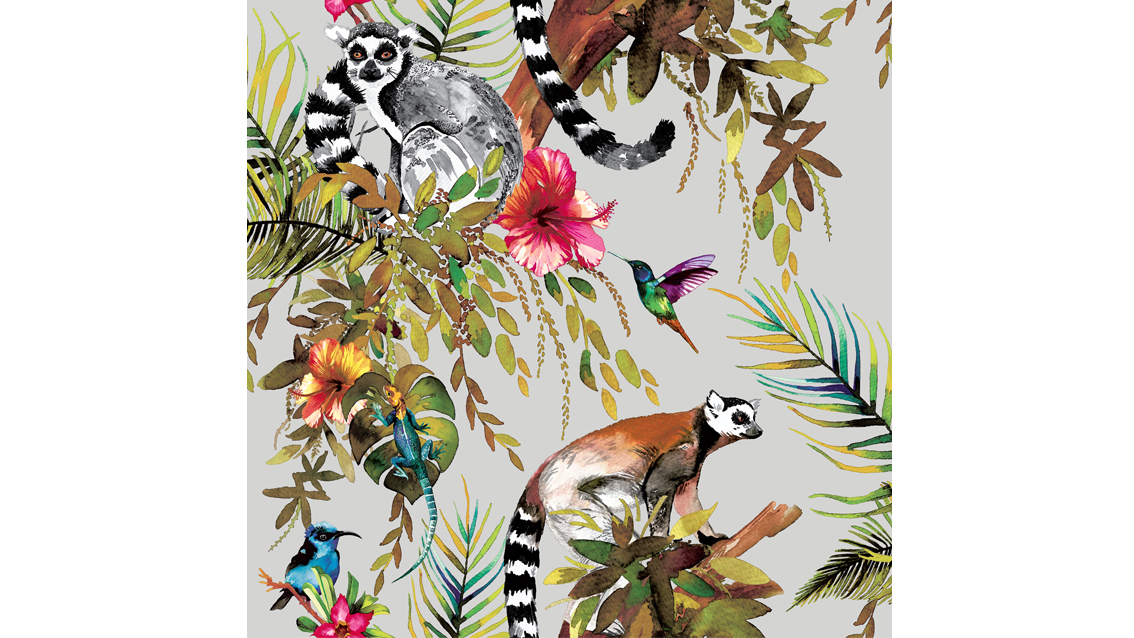 5. More than Elements – create an on-trend structural look
Structural-look wallpapers are oh-so-cool! The More than Elements wallpapers harness this trend, drawing inspiration from rough shapes and unfinished materials.  Create an industrial solid concrete look, or play with wood, stone or bark prints. These wallpapers add a raw-material depth to a room.
This range is paste-the wall application.
Style tip: a structural-look pattern like brickwork or wood can work particularly well in a small room. Use it to update a home office – or even to create an on-trend laundry or bathroom!
View the full More than Elements range here.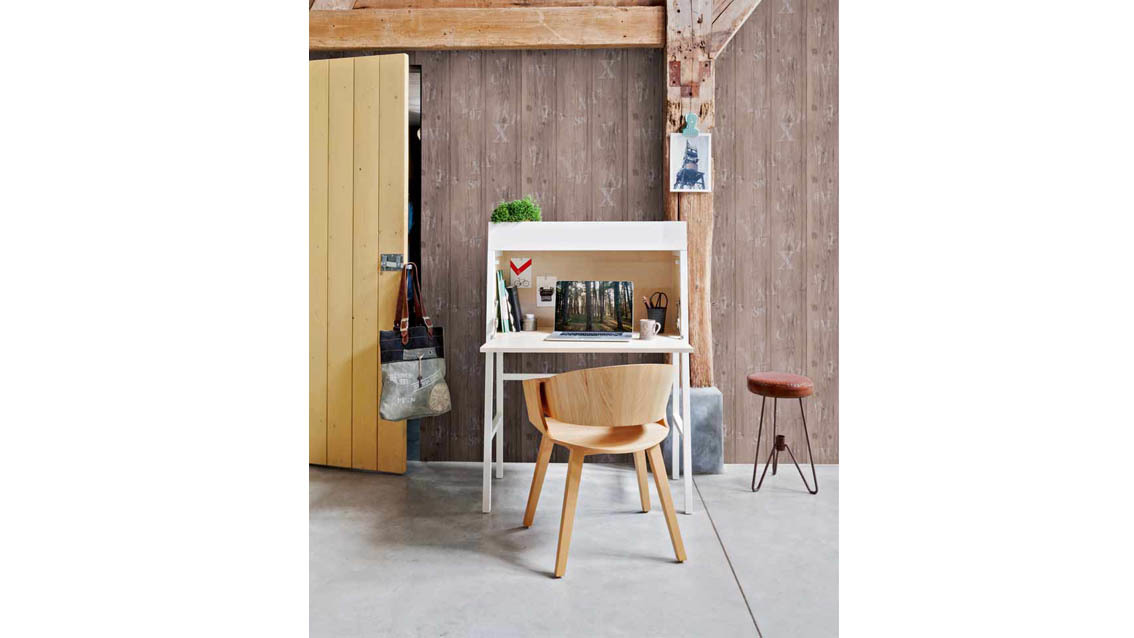 Want to know more about wallpaper? Read our Colourplus wallpaper FAQ
Call into your nearest Colourplus store for one-on-one wallpaper styling advice.
Find My Store