Duettes - the perfect blinds for cold climates
Updated: Aug 22, 2016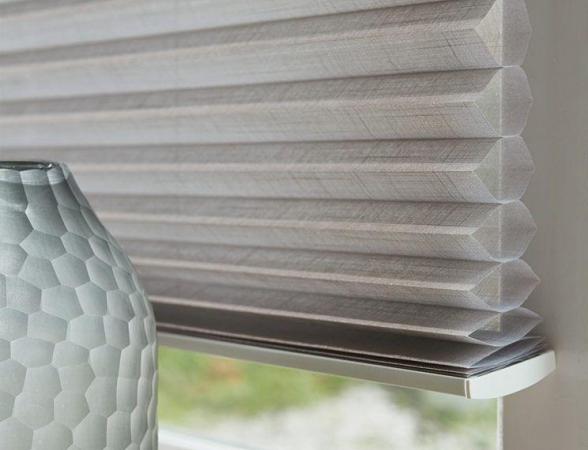 Looking for blinds for your home with excellent insulating properties?
Luxaflex® Duette Shades provide the best in versatile light control, privacy and style for any room of your house, as well as having excellent insulating properties. Air is trapped within a honeycomb cell, reducing heat loss in the winter to keep you warmer, and reducing heat gain in summer to keep your home cooler.
Duettes are produced from a unique spun bonded polyester cellular honeycomb fabric that's not only an effective insulator but its crisp, horizontal pleats provide a very attractive contemporary look. Duettes provide privacy, whilst softening the light to give the room a warm, gentle glow.
While the glass area of your home may account for about 10% of the external area, it is responsible for up to 30% of unwanted heat loss in winter and heat gain in summer. Effective window insulation can dramatically improve comfort and reduce energy costs.

Luxaflex Duette Shades are available in both translucent and blockout fabrics.
Translucent fabrics gently filter light while maintaining privacy and protecting your furnishings from UV fading. They're ideal for dining and living spaces. Translucent fabrics can also be used in bedrooms, if you prefer external light to filter into your room.
Blockout fabric has a metallised lining to provide you with complete privacy, room darkening and extra insulation. They're great for cold climates and bedrooms, and the minimal light gaps when fitted makes them perfect for home media rooms.
Duettes offer a choice of 10mm or 20mm cells. For a refined, subtle and timeless style, choose the 10mm cell size. For a bold, chic and contemporary look choose the 20mm cell size.
Click here to view the product gallery.
Find My Store