Bringing nature indoors
Updated: Aug 09, 2021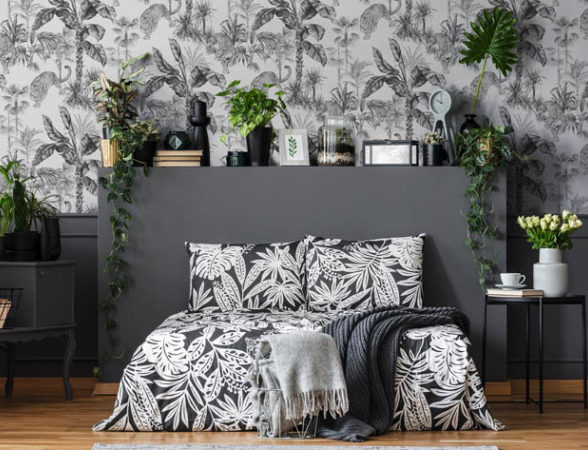 If you want your home to be a restful haven there is no better way to achieve this than by bringing nature indoors. Whether spending time in the garden, wandering in a park, or going for a walk in the bush, time in nature has been shown to have a myriad of mental and physical health benefits. Recent research has shown that just looking at images of plants and outdoor scenes is enough to reduce stress levels.
The current indoor plant trend has shown just how much people are longing for greenery in their homes but caring for indoor plants isn't for everyone. Never fear, getting your fix of the outdoors, indoors, is as easy as choosing the right wallpaper, curtains and paint colours.
Wallpaper
Whether you are going for a striking or subtle impact, there is a botanical wallpaper to suit.
The Paradise collection from Graham & Brown will allow you to step into a world of wellness and harmony as you surround yourself with subtle palms and urban florals, transforming your home into an organic retreat.
The Tropic Exotic collection features images of lush flora and fauna with patterns from a variety of international suppliers.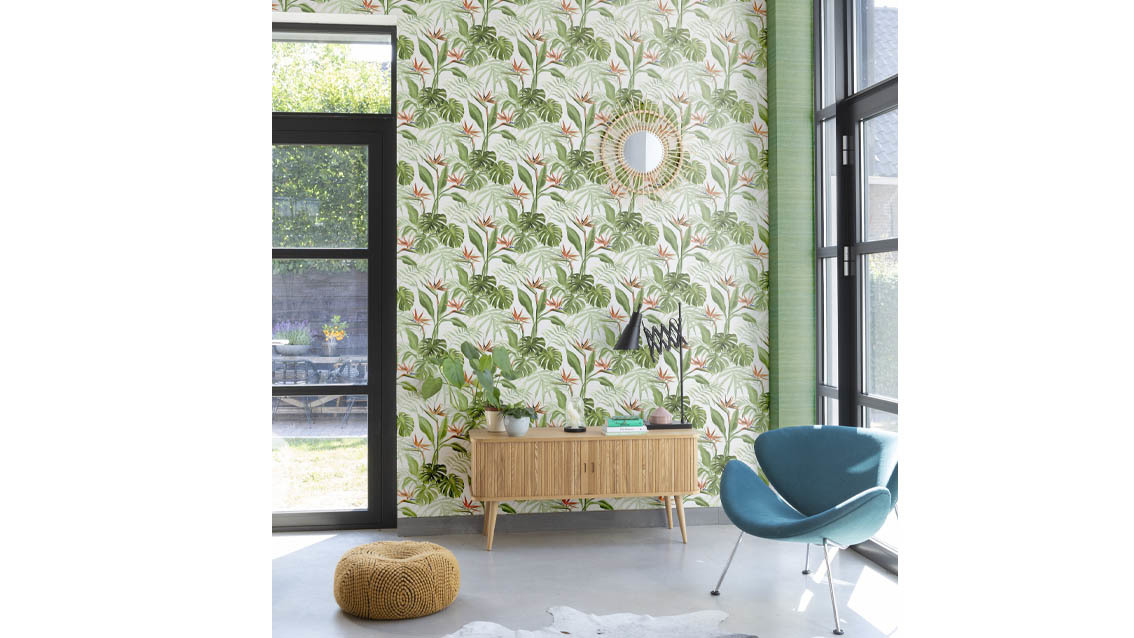 Image reference: Tropic Exotic 52902VS
To fully immerse yourself in outdoor scenes indoors, photo murals give you options from bush to beach, forest to African safari landscape, to larger-than-life tulips and peonies.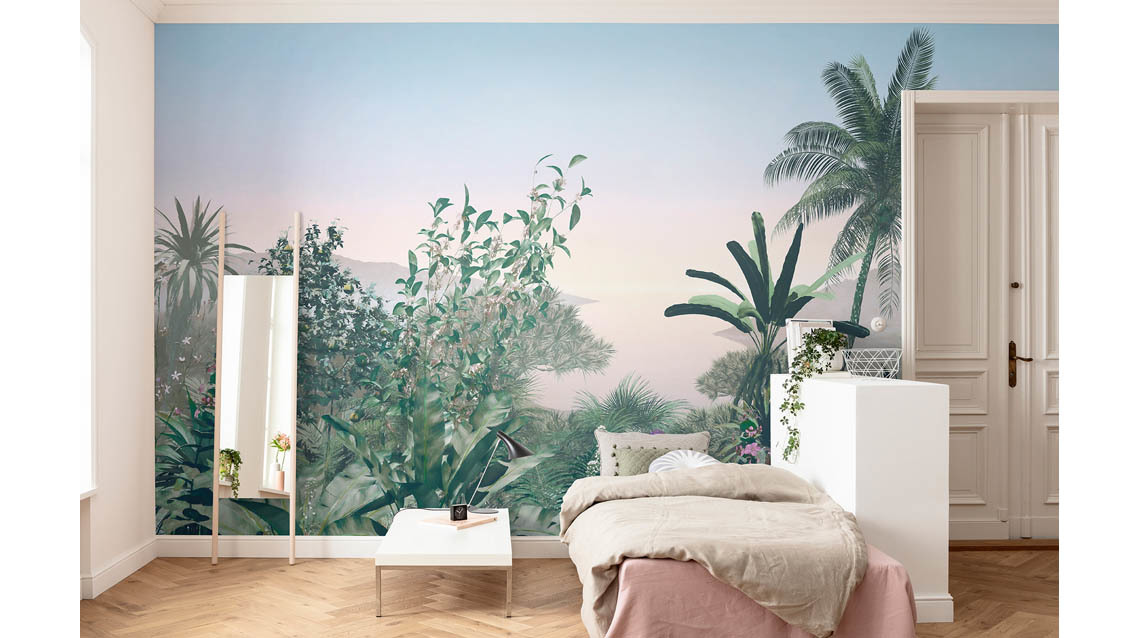 Image reference: Komar Heritage HX10-001
Curtains
Curtain and cushion fabric is the easiest way to update your interior with fauna and flora. The Botanist Collection from Warwick offers dramatic, intense and colourful botanic prints that make a statement in any interior.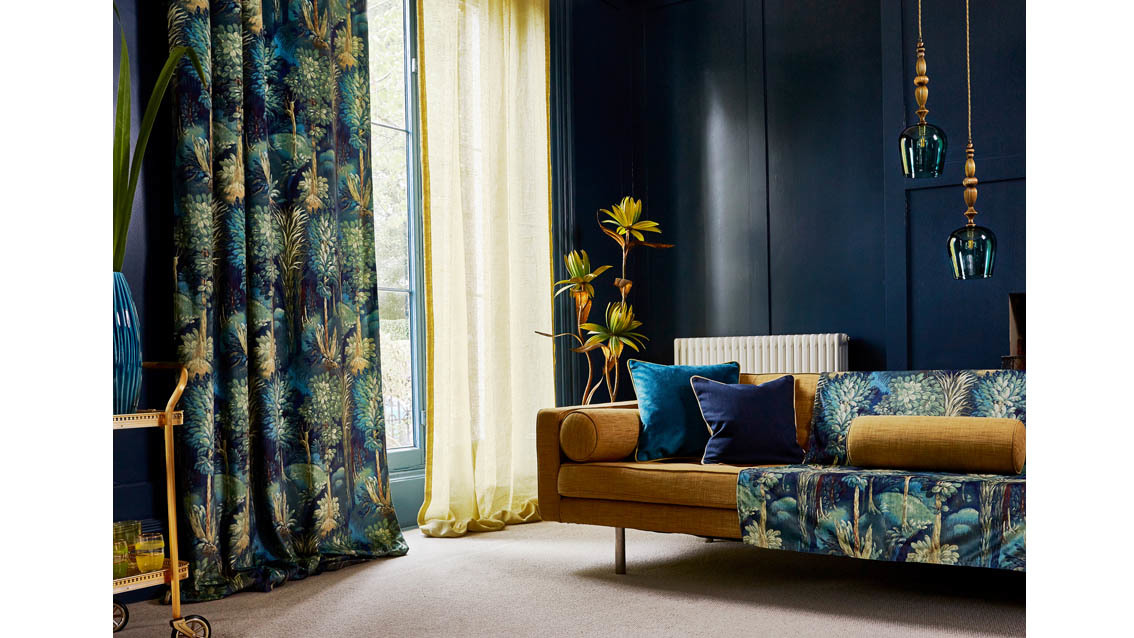 Image reference: Mayabunder, Warwick Fabrics
Colourplus are experts in helping you find the right curtains for your home, and whether you opt for the intensity of Pandora, the whimsy of Melody or Sisley, or the traditional heritage style of Malmsbury there is something botanical for every colourway and style preference.
Paint
The right paint colour is both the perfect complement to your carefully chosen wall or window coverings and a great way to bring natural tones into your home. Remember to choose your wallpaper or curtains before choosing paint – it is easier to match paint to curtains and wallpaper than vice versa!
The Dulux Cultivate colour forecast offers a nature-inspired palette designed to soothe and rejuvenate. It is a calm and gentle layering of greens, reinforcing our connection to nature.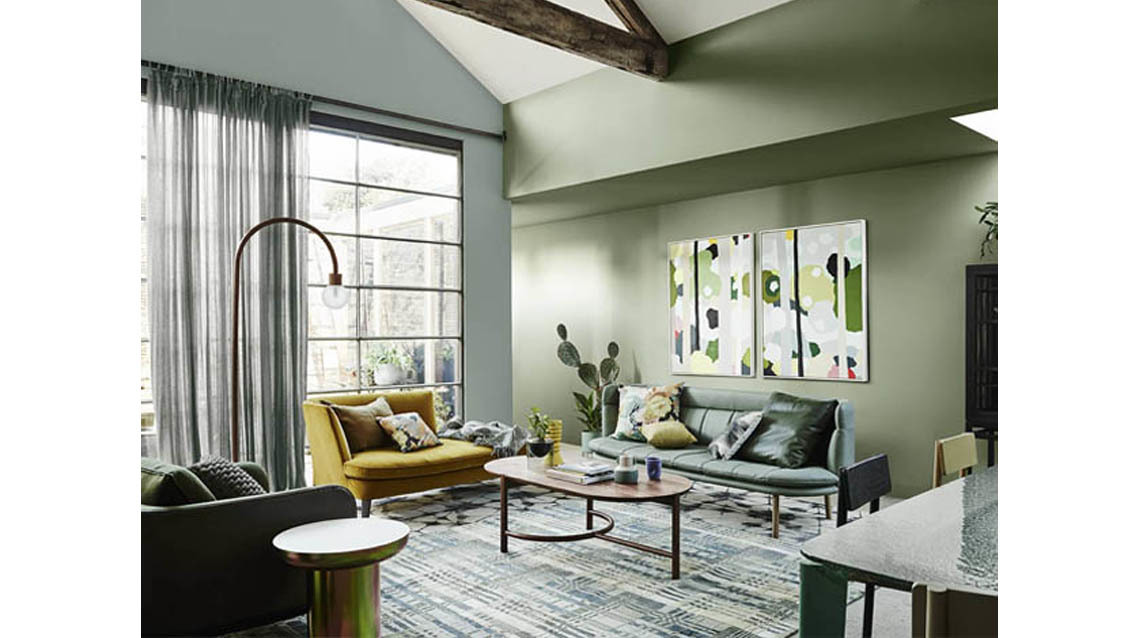 Image reference: CULTIVATE, Dulux Colour Forecast 2020, Stylist: Bree Leech, Photographer: Lisa Cohen
If you are ready to enjoy the outdoors in your home and create your own oasis of calm, visit our website for inspiration and head to your local Colourplus store for hands-on expert help from our knowledgeable team. 
Find My Store