Bold to beautiful: seven new wallpapers for a statement space
Updated: Jul 02, 2019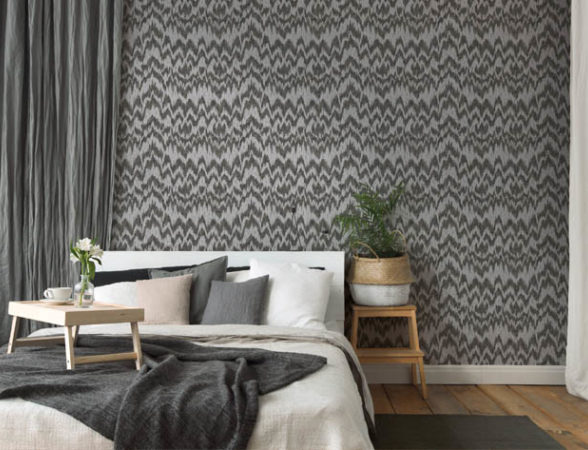 Whatever your style, wallpaper has you covered. Versatile and easy-to-change, a little pop of wallpaper transforms a space, quickly. At Colourplus we have modern wallpaper for every taste and space – beautiful, traditional prints, striking geometrics, bold murals, lush botanicals and more.
Feast your eyes on seven fabulous new collections… and find out the latest direction your favourite modern wallpaper style is taking!
Style 1: Botanicals Featured collection: Dream Again
Botanical prints are here to stay, tropical flowers and lush greenery have really captured our collective imagination. Bold, yet calm, plant-inspired prints are a great way to bring a touch of nature to an urban setting.
We love Dream Again by Michael Sky. This collection offers a muted, misty takes on tropical, botanical motifs. Hibiscus, monstera and frangipani come together in soothing, sleepy tones. This collection offers the perfect wallpaper for a bedroom – or any space you want to infuse with bold, calm beauty.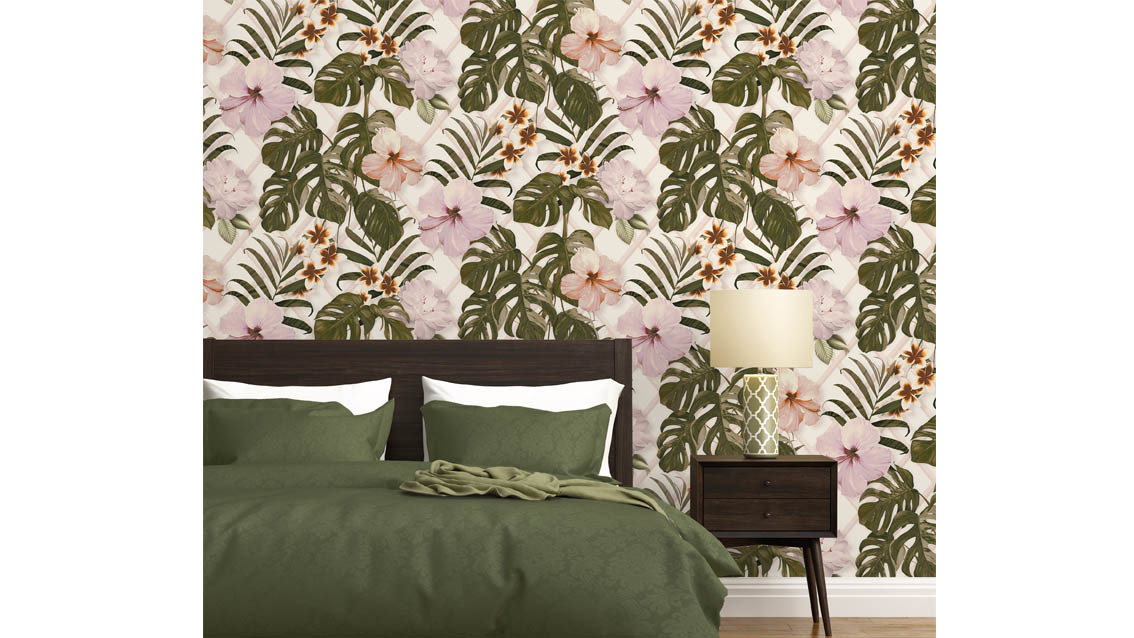 Pictured: Dream Again, 36518-1
Style 2: Contemporary Featured collection: Hanami
Contemporary wallpaper patterns are a great way to be playful in a room. Let your walls do the talking by combing minimalist furniture with a quirky wallpaper. Contemporary wallpapers can be used in a living room to make a real statement – or to add interest in a study.
We're taking inspiration from the Japan-inspired graphics in the new Hanami collection by Caselio. In these wallpapers, on-trend colours meet poetic prints. You can be bold and playful by opting for large patterns, like parasols in moody blues – or take a more subtle approach and select a delicate pattern, like cranes in flight.  Each wallpaper has been designed with complimentary papers so you can mix and match! These are so good you may find yourself composing haikus to your walls.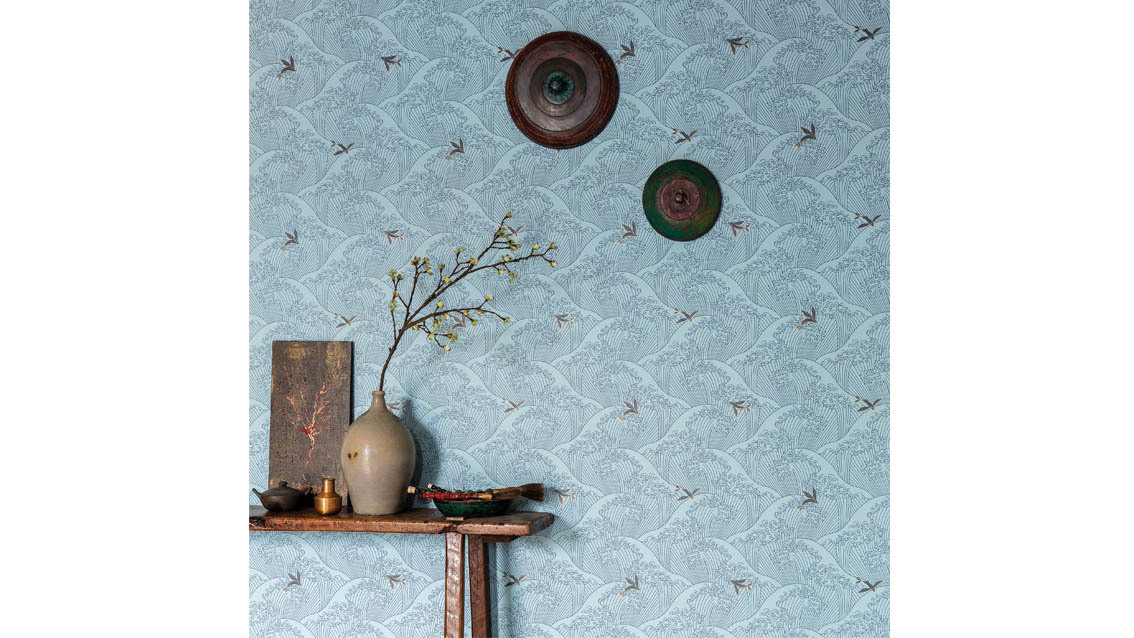 Pictured: Hanami, HAN100396237
Style 3: Geometrics Featured collection: Modern Art
The latest geometric wallpapers take the trend in a more subtle direction. There are still plenty of ways to make a statement – but there are also more options for those who like their bold lines served with restraint.
Subtle geometry: we love the way the Modern Art collection uses three-dimensional geometrics, whites, naturals and pastel shades. These modern wallpapers offer quiet, bold beauty!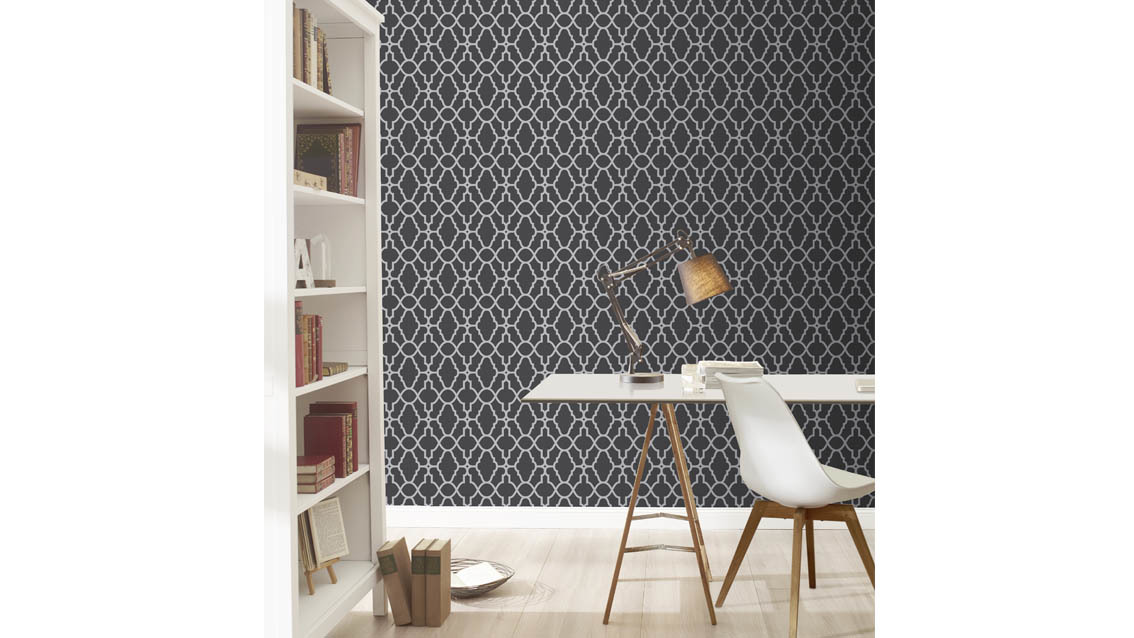 Pictured: Modern Art, 309348
Style 4: Kid-cool Featured collection: Jack 'n Rose 2
Wallpaper is a great way to add interest to a nursery and make a child's room a space that's truly their own. And… some of the newest children's wallpapers strike a cool balance between charming motifs and more sophisticated patterns – so you can create a room a child can grow up with.
Jack 'n Rose 2 features options that are all grown up! Understated spots and pretty stripes meet whimsical patterns like pastel dinosaurs, rain clouds and the alphabet. There's wallpaper here for every child!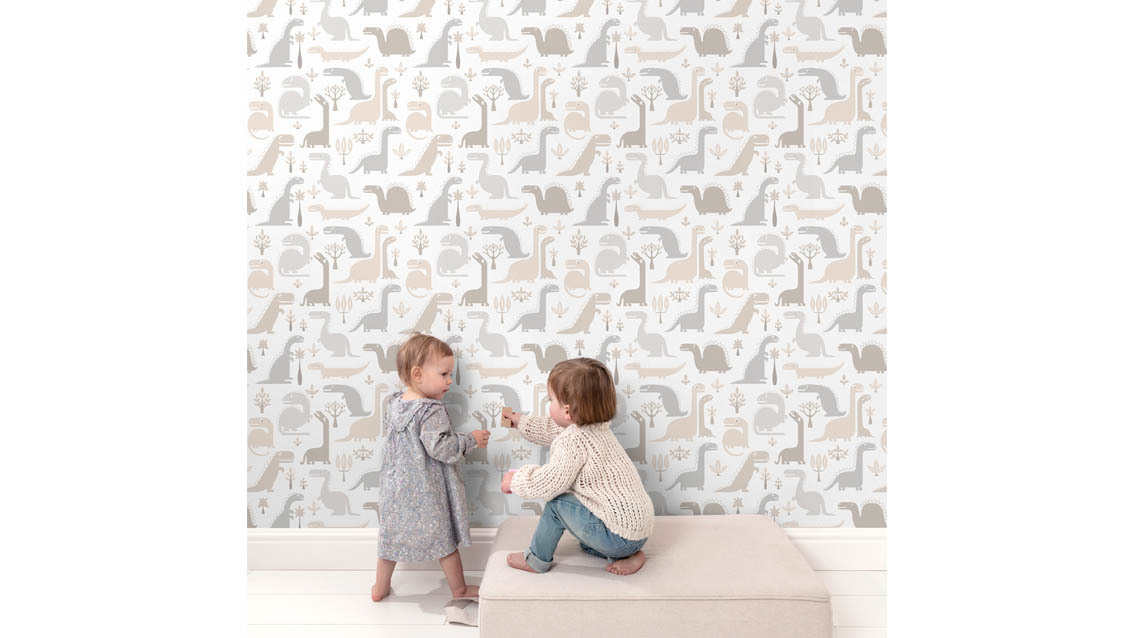 Pictured: Jack N Rose 2, II-10-11-9
Style 5: Mural wall art Featured collection: Komar Pure
Murals are modern wallpaper at its boldest. They create the ultimate feature walls, give a room a gallery feel and can truly transform a space.
Some of our very favourite murals are in the Komar Pure collection. These photo realistic murals offer your walls distinctive style. You could harness the trend for fabulous florals with Komar Pure's opulent, oversized real-life flowers. You could even put yourself in a picture: wake up to a postcard-perfect cerulean sea in your bedroom or set up your study with glossy green jungle surrounds.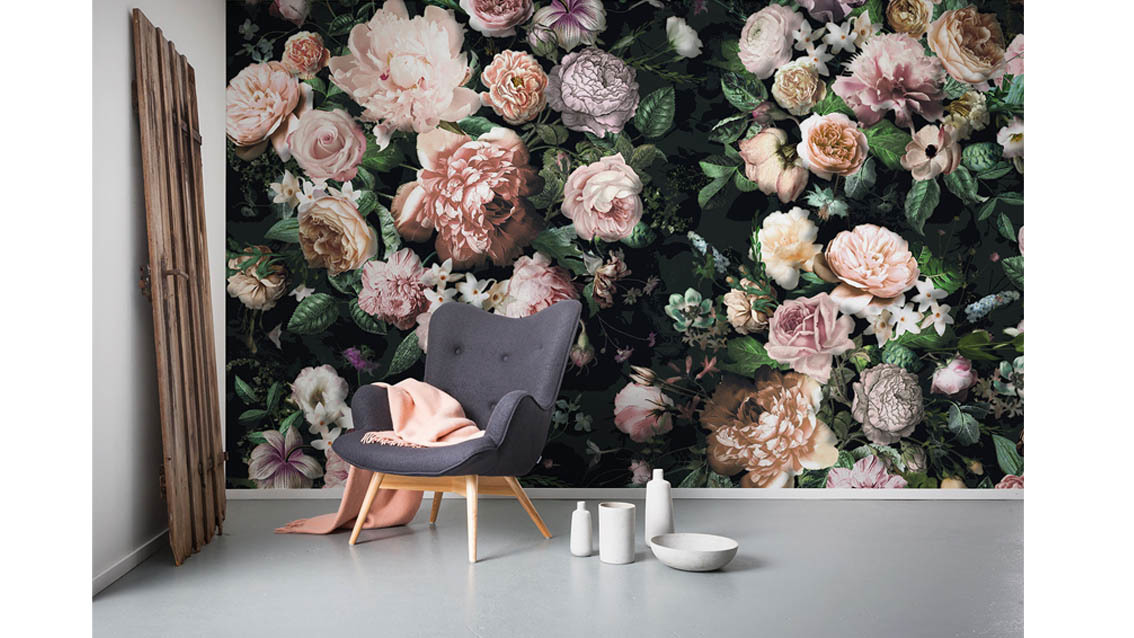 Pictured: Komar Pure, P6035A-VD4
Style 6: Structural chic Featured collection: Aerial
Structural wallpapers use prints that look like steel, wood, concrete and brick to bring raw depth to a space. These wallpapers are great for smaller rooms. If you're looking to do something fabulous in a bathroom or laundry, a structural look could be your way forward.
Texture, texture and more, wonderful texture! The Aerial collection includes prints that reference concrete, tile, wood and even folded fabric. These modern wallpapers are a great way to add understated interest to your interior.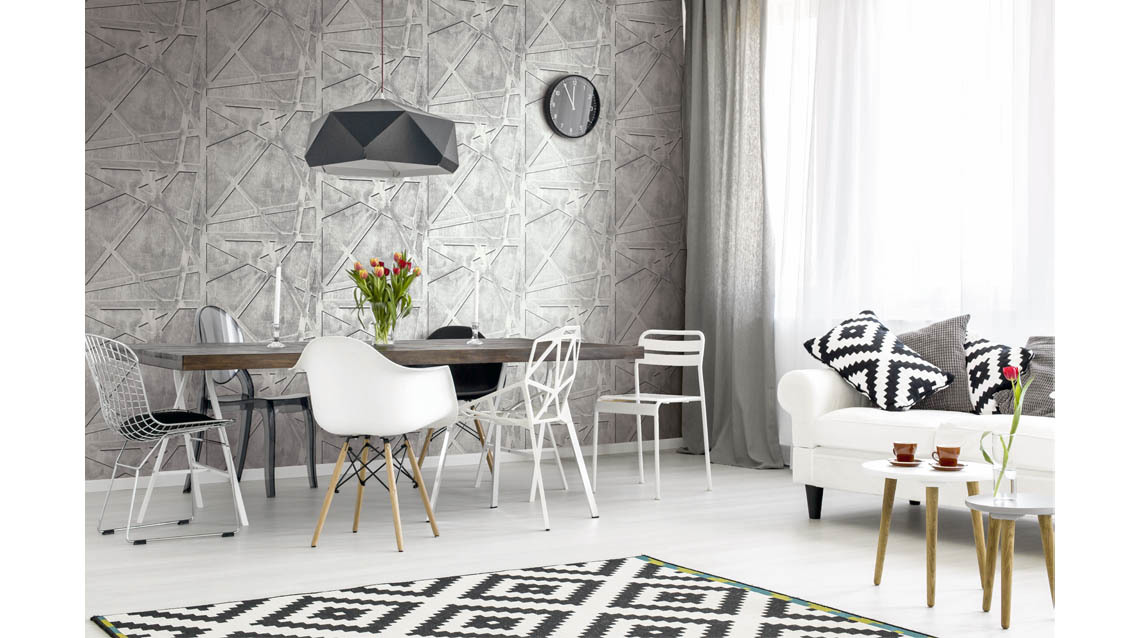 Pictured: Aerial, FJ080212
Style 7: Traditional  Featured collection: Atelier
Traditional wallpapers are all about colour and texture and creating walls that are as interesting and beautiful as the clothes you love to wear.
Atelier takes traditional wallpaper one step further, experimenting with colour and texture and adding layers and depth. This collection includes jacquard-style prints, stripes, woven-look textures – wallpapers that will make you want to reach out and touch your surrounds.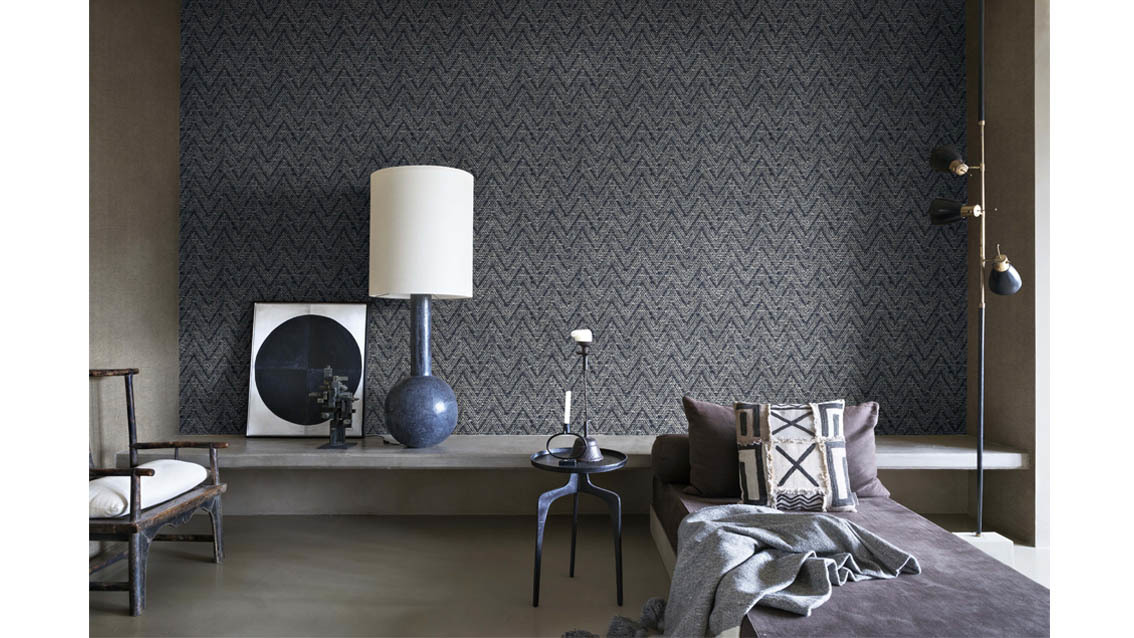 Pictured: Atelier, 219406
Want to know more about wallpaper styles and trends? Call into your nearest Colourplus store for one-on-one advice.

Find My Store