5 reasons you should consider Luxaflex® PolySatin Shutters
Updated: Apr 07, 2022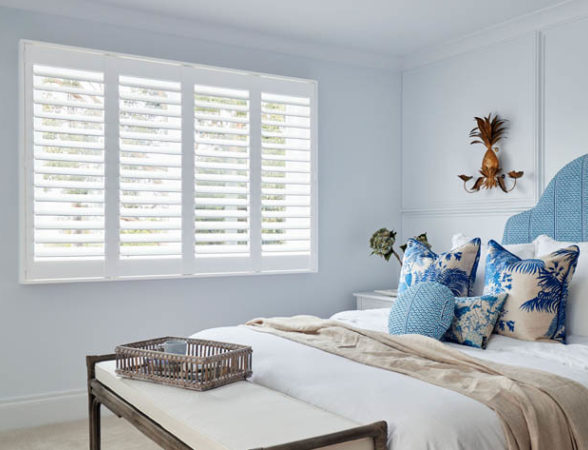 Luxaflex® PolySatin® Shutters are an exciting new product providing a modern alternative to traditional wooden shutters. They are available at Colourplus, with an approximate 6 - 7 week lead time from Australia. Made with an advanced polyresin compound, they bring elegance to any interior with a soft, matte lustre emulating the look of a freshly painted shutter. 
Coming in three neutral colours, white, pearl and vanilla, with hinges in white, pearl, brass and stainless steel, it is easy to find an option to enhance your décor. The three different louvre sizes, 64mm, 89mm and 114mm, enable different lighting, ambience and view through choices.
Check out these five reasons you should consider adding Luxaflex® PolySatin® Shutters to your home or new build, then visit your local Colourplus store to find out more.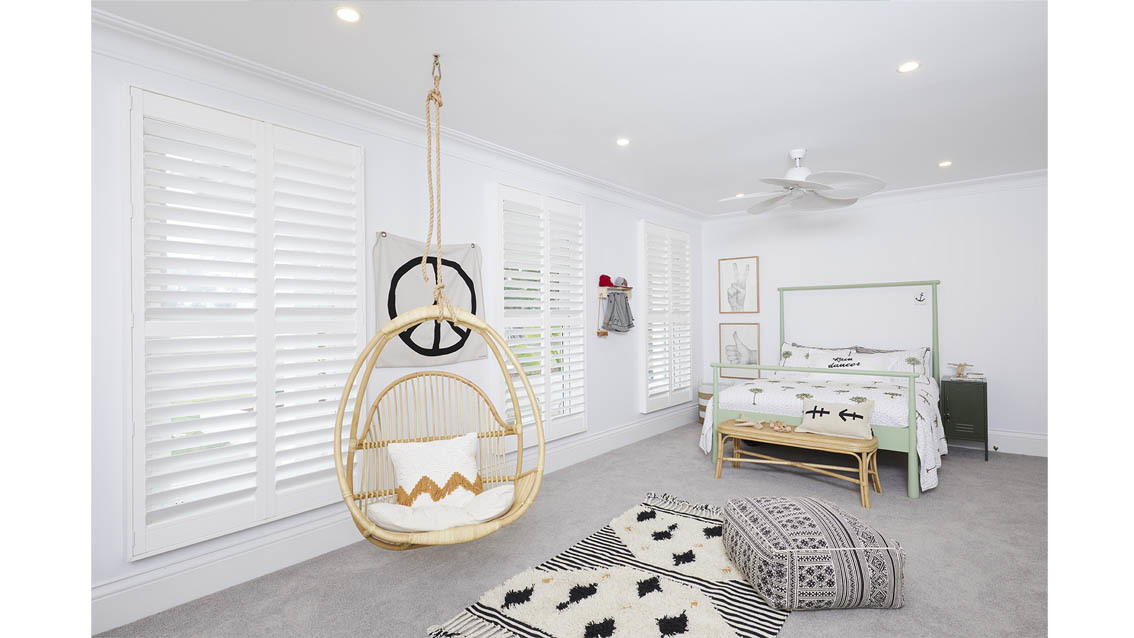 Energy efficient
Completely adjustable, these shutters allow you to control the sunlight entering your home. Reflecting the sun during the summer or allowing it into your home in winter makes it easier for you to maintain a comfortable temperature in your living space, reducing reliance on air conditioning.
The cellular construction and low conductivity of the shutters also traps air, creating a layer of insulation that reduces heat exchange from your interior to exterior. If used along with double glazed windows they can help reach an R-value over 0.5.
Designed for New Zealand
Luxaflex® PolySatin® Shutters are specifically designed for the harsh UV and demanding weather conditions in New Zealand. They are guaranteed not to blister, peel, flake, corrode or fade, and come with a 20 Year Manufacturer's Warranty.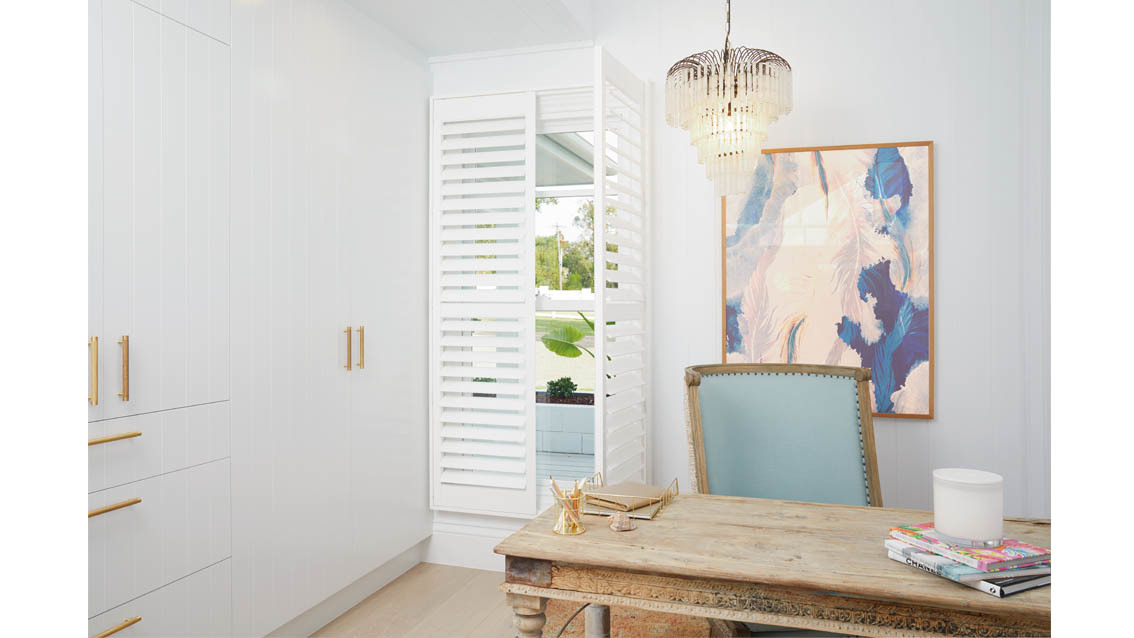 Child Safe
The entire range of Luxaflex® Shutters are cord-free and designed with safety in mind for young children and pets. They are compliant with regulations ensuring they are safe for both occupants and visitors to your home.
Easy care
Virtually maintenance-free, Luxaflex® PolySatin® Shutters are durable and easy to clean. Soap and water are all it takes to get your shutters looking like new and they are easy to remove for a thorough clean. The non-porous surface makes them the perfect choice for bathrooms, kitchens and high humidity areas.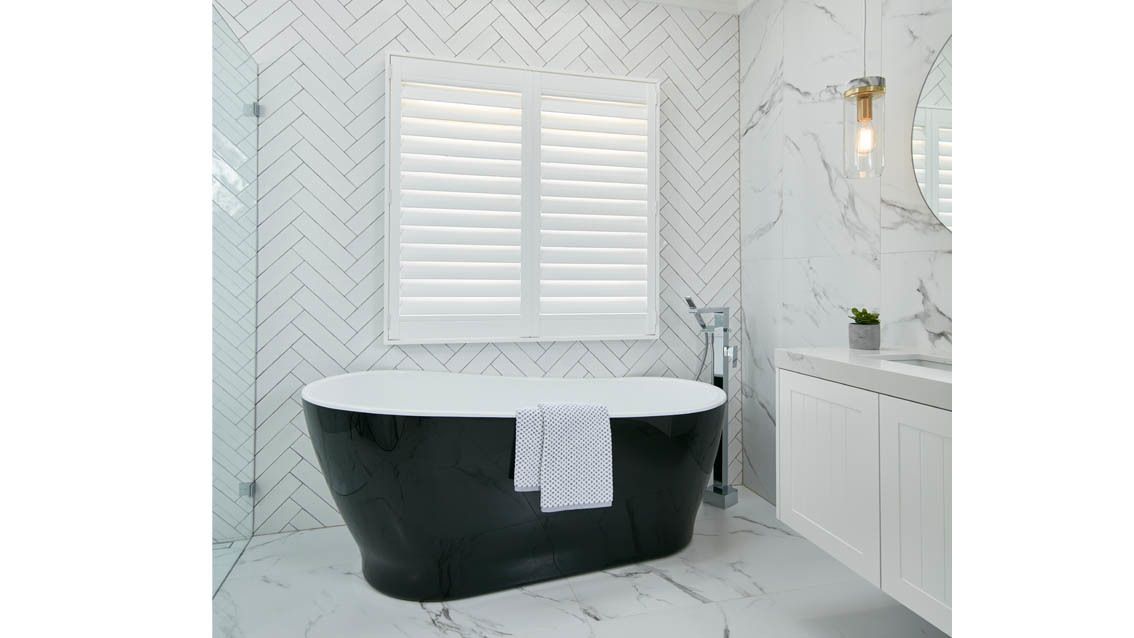 GreenGuard® Certified
Luxaflex® PolySatin® Shutters don't create dust, and their non-porous surfaces provide a barrier against harmful organisms. The polyresin compound used is formaldehyde-free and meets the stringent low VOC (volatile organic compound) requirements to be GreenGuard Certified.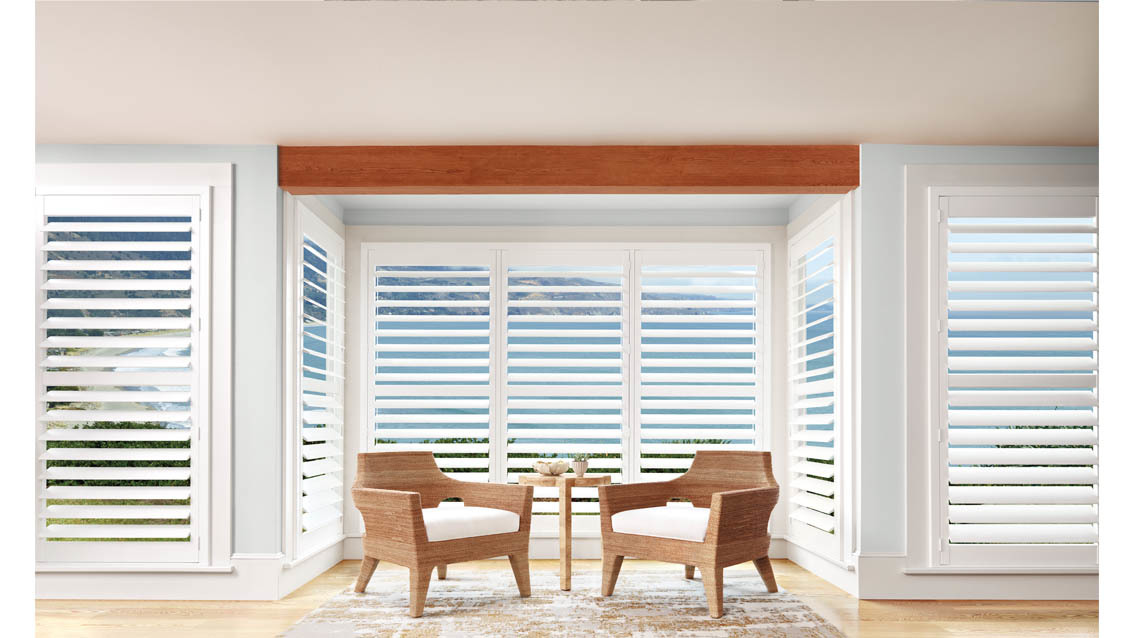 Want to know more? Come in and talk to our expert team at your local Colourplus store. 
Find My Store