Colourplus Thames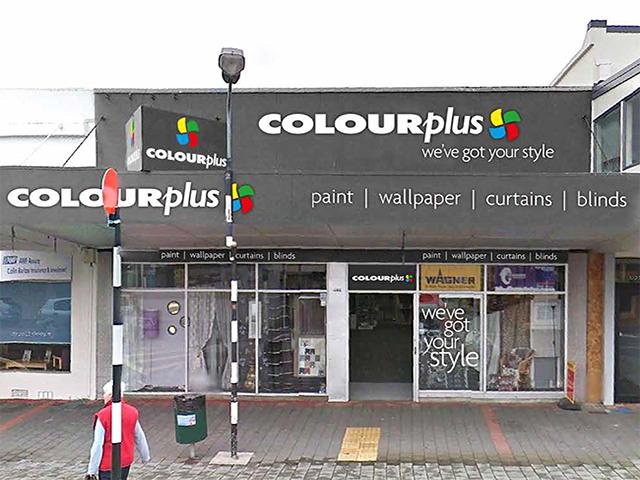 Start your decorating journey here.  At Colourplus Thames We've Got Your Style!
Owners, Bruce and Eleanor have travelled to over 35 countries and lived in Auckland, Sydney & Singapore for many years before coming back to New Zealand and settling in arguably the most beautiful part of the world – Coromandel. They truly appreciate what this piece of paradise has to offer and would love to support their fellow residents to make their homes as beautiful and individual as the stunning sceneries around us. In their spare time, they also support various charities to help the people in need in our community.
Colourplus Thames offers a range of designer colours and expert advice to cover both the exterior and interior of your home with Dulux and Colourplus Paint, in addition to a range of industrial, automotive and marine paints. But home decorating is much more than just paint – we also provide a wide variety of wallpaper from leading wallpaper manufacturers, fabrics from New Zealand's leading fabric houses for all your curtain needs, and a variety of blinds and shutters from Luxaflex® and other leading NZ suppliers.
Good news to Asthma & Respiratory disease sufferers - Our CREATE branded Raine & Hauraki range of carpet are certified by Asthma & Respiratory Foundation as Sensitive Choice that contain Odourban® (an organic, permanent treatment that freshens the air in-doors by actively controlling odours such as urine, faeces, spilled milk and nicotine) and ULTRAFRESH® (proven to effectively control, bacteria, fungi, mould and mildew, algae and house dust mites).
Finally a natural wood fiber floor that can be Wet-mopped & Steam-mopped! ATROGUARD technology was specifically developed to combine the natural wood element and rigidity of Laminate flooring with water resistance of Luxury Vinyl.  The result is a truly multi-functional and 100% natural wood fiber floor. It is the Next Generation of Water Resistant Flooring that ticked 10 out of 10 boxes of functionality vs standard Laminate, LVT that only ticks 2 or 4.
FIRMFIT - The strongest Waterproof floor... fit for when life (sun, fun, accidents) happens!  Authentic design with real wood feel, environmentally friendly, quick & easy to install directly over most existing hard surface floors.  Comes with Lifetime warranty for residential use. 15-year warranty for commercial use.
Our very experienced interior decorating consultant Maria Ashworth-Taylor has owned a successful interior decorating/soft furnishing business in the UK for 14 years. Due to her love of New Zealand, she has joined us in Colourplus Thames and is eager to meet and support you in creating your dream home environment.
Please come in and visit our store and meet our friendly and passionate team.
Staff
Bruce, Eleanor, Maria and Agnes
Products
Paint, wallpaper, curtains, blinds, flooring, accessories, automotive paint
Services we offer
Free measure and quote, colour matching, colour consultation
We accept
Cash, eftpos, Visa, Mastercard, American Express, cheque, Gem Visa