Getting crafty - painting furniture
Updated: Jun 15, 2016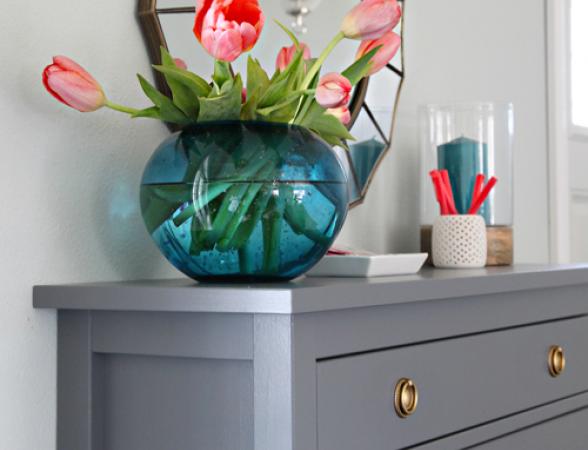 Adding a coat of paint to old or second hand furniture can give it personality and a new lease on life. It can also be hugely rewarding seeing something that has been transformed.
Almost anything can be painted - dressing tables, mirror frames, tables and chairs, shelving - the possibilities are endless. And with just a few supplies, you can have a unique piece of furniture in just a few hours.
What you will need to get started:
Sandpaper
Colourplus Sugar Soap
Colourplus paint in selected colour and primer
Paintable filler
Drop cloths
Paint brushes, small foam rollers
Once you have all your supplies ready, lay everything out over a drop cloth to prevent mess, and you are ready to begin!
Give the surface of the piece of furniture a thorough sand to remove any loose or flaking paint, and also to de-gloss the surface if it has been previously painted or varnised with a gloss finish.
Fill any imperfections with a suitable paintable filler. Once dry, sand to a smooth finish.
Wipe all surfaces down with a suitable cleaner such as Colourplus Sugar Soap. This will remove any grease and sanding dust. Allow to dry.
Apply 1 - 2 coats of suitable primer, allowing adequate drying time between coats. Your Colourplus paint specialist can recommend a primer dependant on the material your piece of furniture is made from.
Apply 2 coats of your selected colour, allowing adequate drying time between coats.
Colourplus have a range off craft paints perfect for painting furniture, Odd Jobs. These a premium water based enamel paints, providing a long-lasting finish to your project.
Find My Store